Running an Office: The Pros and Cons of Different Methods
It can be difficult to make decisions sometimes, and many managers use pro and con lists to made the process a little easier. In the interest of efficient decision making and effective management, we've compiled a list of the advantages and disadvantages or a range of common questions that might come up inhttps://www.thegoodguys.com.au/acer-238-inches-core-i5-8gb-128gb-ssd1tb-hdd-touch-aio-dqb8qsa004 a business setting. Comment below with your thoughts!
Music in the Office
At some point during your career, you've no doubt worked in an office where the radio played, music boomed through the halls or, god forbid, your colleagues enjoyed a good old fashioned sing-a-long.
 The stats:
61% of employees listen to music at work to make them happier and more productive
90% of workers perform better when listening to music
99% of employees produce more accurate work when listening to music
Music in the office can be a great way to keep the mood light, add a fun energy to the office or even inspire and rally, but it can also irritate and distract staff, or in the worst cases, lead to confrontations. Let's compare the advantages and disadvantages of having music in the office.
Advantages of music in the office
Employees can have fun listening to happy music or throwback tunes
Employees can bond with each other over a shared love of a particular musician
Certain types of music can improve employee accuracy in tasks such as data entry
Music can create a desired atmosphere in a reception area, breakout space or in common areas
Music can inspire, motivate and encourage staff before an important meeting or sales call
Advantages of not having music in the office
There are fewer distractions for employees trying to focus
Staff can choose their own, personalised playlists to listen to with headphones without disrupting those around them
Disadvantages of having music in the office
Different types of music can annoy employees who have different tastes in music genres
Issues can arise with the type of music played and the volume of the music, particularly when teams who manage very different types of work sit in close quarters
Disadvantages of not having music in the office
The office can feel sterile and lack energy
Employees miss out on the benefits of music, including increased productivity and increased levels of happiness
Should employees be allowed to listen to music at work? NoiseNews answers that question here.
Read our article on 100 Songs to Boost Your Productivity at Work.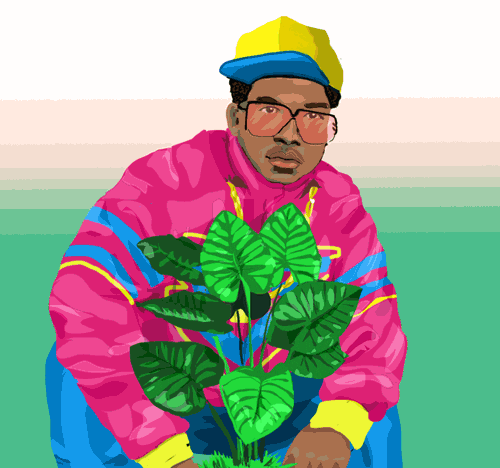 Having plants, greenery and other decorations in the office can be a lovely way to brighten up an otherwise dreary space, but unfortunately, not everyone loves this kind of floral decoration. Let's compare the advantages and disadvantages of having plants in the office: 
Advantages of office plants
The office is healthier, as plants make the air cleaner and can make it feel easier for staff to breath 
Studies show that plants reduce levels of pollutants and irritants in the air
Plants are a cheap and positive way to decorate a workplace (CIPHR outlines the seven benefits of having plants at work) 
Advantages of not having office plants
There is less office maintenance required, as plants need to be regularly watered looked after
The office can have a cleaner, less busy appearance
Disadvantages of office plants
Occasionally some employees may have a minor reaction to particular plants, though this can be overcome by adding some artificial plants to the space
Disadvantages of not having office plants
​​​​The office can seem dull, as plants add a splash of colour and brighten up the space 
 Read this Small Business Trends article to find out more about which plants can improve your office environment.
Flora Hosta Plant Real Touch in Pot

 

A great artificial plant that requires no maintenance

Available in two different heights 

1 years
$24
Flora Artificial Real Touch Phal Orchid in Silver Pot

 

An artificial wall that brings a taste of the outdoors, inside

1 years
$212
Flora Artificial Pink Lilac Mix in Glass Vase

 

A soft and charming arrangement for your stylish office.

No maintenance required

1 years
$164
Flora Artificial Orchid Phalaenopsis in Antique Brass Bowl

Suitable for reception and visitor spaces, breakout areas and on counters or coffee tables.

Known as delicate and graceful, often seen as a symbol of beauty and love.

 

1 years
$45
Flora Artificial White Orchid in White Pot
Suitable in corporate offices like meeting and visitor rooms, breakout spaces, reception areas and on counters and side tables.
1 years
$230
Ivy Mat 500mm x 500mm

 

Suitable for offices, reception and visitor rooms, meeting rooms and shared spaces

Symbolize beauty, grace and elegance

1 years
$45
PC versus Mac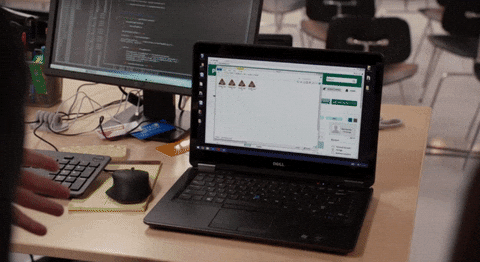 Almost everyone takes a strong position when it comes to the age-old (well, age-old within a modern sense) debate: Mac or PC. Of course, a lot of it comes down to a basic personal preference, but the differences between the two can be summarised further:
Advantages of using a PC
PCs are made by hundreds of manufacturers so there are multiple options available  
PCs offer better options for gamers
Advantages of using a Mac
Macs offer strong options for designers, video editors and those undertaking creative work
Macs are often considered the 'trendier' choice 
Disadvantages of using a PC
Windows can have slower processors than Macs
Disadvantages of using a Mac
Macs are often priced at a higher rate
There can be fewer options available
Macs are not available in as many locations as PCs
 Still not sure which to buy? Read this in depth article about the pros and cons at ComputerWeekly.com.
Apple Macbook Air 13.3-inch 128GB - Gold

 

Touch ID

8GB memory

Force Touch trackpad

13.3-inch Retina Display

Available in multiple colours including gold, space grey and silver 

1 year
$1849
Dell Inspiron 24 3000 23.8" AIO

 

Integrated Radeon R5 Graphics

23.8 inch FHD Display

8GB RAM

1 year
$999
HP 21.5" Intel Core i3 8GB 1TB AIO

8GB RAM 

Intel Core i3 processor

1 year
$949
Acer 23.8" Core i5 8GB 128 GB SSD1TB HDD Touch AIO

8GB

Core i5 processor

NA
$1499
Lenovo 23.8" AMD A6-9220 8GB 1TB 520 AIO

 

8GB

Integrated graphics

2.5GHz processor speed

1 year
$799
 
Ergonomic versus Traditional Furniture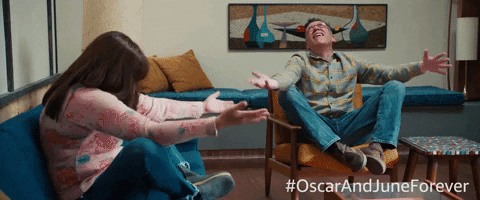 Although there are people resisting the move most companies are taking towards an entirely ergonomic workplace, there aren't many reasons not to invest in this healthier way of working. Ergonomic furniture is better for the individual, better for company health and better for the bottom line, but let's investigate further:
Advantages of ergonomic furniture
Ergonomic furniture leads to fewer health issues, including back pain, neck pain and stiffness 
Ergonomic furniture is more comfortable
More on the lasting benefits at Concept Seating
Advantages of traditional furniture
Your company may already have traditional furniture that is not rundown or old, meaning that purchasing new products can seem unnecessary 
Traditional furniture can be less expensive than its ergonomic counterparts 
Disadvantages of ergonomic furniture
Ergonomic furniture can take time to get used to, particularly when it comes to ergonomic keyboards and mouses
Disadvantages of traditional furniture
Traditional furniture can lead to workplace injuries which cost the company money
Traditional furniture may not be designed with the modern workplace in mind
For more, read the Young Upstarts article on why you should upgrade to ergonomic office furniture.
Hawk - Fabric Office Chair Medium Back Black Height Adjustable Arms

 

A comfortable, ergonomic chair

Available in multiple fabric colours including black, blue, grey and red

Available with different arm options including black and chrome

5 years
 $226
Swan White Nylon Office Chair - White Frame

 

An innovative and comfortable chair with height options 

5 years
$304
Shrike Ergonomic Mesh Office Chair Height Adjustable Arms and Back

 

A powerful, executive chair for the executive making a statement

Designed with ergonomic features including arm rests

5 years
$389
Hawk Mesh 2.0 3 Lever Mechanism Mesh Back

 

An affordable yet high quality chair for the home or corporate office

Available with arms and without arms

5 years
$199
Ergonomic Ratchet Mesh Back Task / Operator Chair Heron - Adjustable Arms


An easy chair with a soft mesh back

Available with different seat colours including black, blue, grey

5 years
$338
Sparrow - High End Office Chair Medium Back Grey Posturesure
A traditional looking chair with all the modern features
5 years
$501
Sparrow - Operator Office Chair High Back Height Adjustable Arms

 

An affordable ergonomic solution

Available in multiple fabric colours including black, blue, grey and red

5 years
$367
Swift - Office Chair High Back Height Adjustable Arms

 

A bright yet professional chair for the home or corporate office

Available in multiple fabric colours including black, blue, grey and red

5 years
$298
Smile and Enjoy - Executive Fabric Office Chair High Back
An executive chair fit only for the best leaders who demand style and comfort
5 years
$819
| | | | | |
| --- | --- | --- | --- | --- |
| Dove Office Chair | A simple, no nonsense, comfortable chair | 3 years | $159 | |
| Dove Mesh Office Chair | An affordable ergonomic chair for any office | 3 years | $136 | |
| Dove Mesh Drafting, Drawing and Professional Chair | A drafting chair that is both comfortable and reliable  | 3 years | $239 | |
| Commercial Furniture Direct Ben Lee Executive Range - High Back | An executive, PU leather chair | 5 years | $489 | |
Stand-up Desks versus Traditional Desks
Although there are many benefits to a sit-stand desk, they remain a reasonably rare fixture in many offices today. Not only are sit-stand desks versatile (you can sit AND stand!), they have a range of health benefits that can't be ignored (the facts about standing desks can be found at Workrite).
Advantages of stand-up desks
2 hours

 

of sitting is as harmful as 30 minutes of exercise is beneficial 
Research suggests standing burns more calories than sitting
Advantages of traditional desks
They are often cheaper and more readily available
Many offices have multiple traditional desks available and cannot justify purchasing new furniture
Disadvantages of stand-up desks
 Employees can find them difficult to adjust to and struggle to maintain focus whilst working and standing
Disadvantages of traditional desk
 Sitting for extended periods of time has been proven to have many negative health implications, including an

 

increased risk

 

of stroke 
Before making a decision about the desk that's right for you, read this Bustle article that outlines the eight things you need to know.
Litewall 2000 - Office Desk Commercial Entry Level White Square Leg Office Furniture

A simple and affordable desk

Available in a range of desktop sizes and colours including white, maple and wenge

10 years
$319
 
Just Right Home Office Package - Black Frame

A clean yet affordable desk for any corporate or home office

Available in a range of desktop sizes and colours including white, maple, wenge, salvage oak and dark oak
5 years
$1,101
Uniform Panel Return Desk


A traditional desk with a spacious return

Available in a range of desktop sizes and colours including white, maple, salvage oak and dark oak

5 years
$339
Litewall Evolve - Modern Office Desk Office Furniture


A modern desk with plenty of space for drawers and other office accessories

Available in a range of desktop sizes and colours including white, maple and wenge



10 years
$374
Quadro Loop Leg 2 Person Run Office Workstations

A space saving desk for a pair of hard working employees

Available in a range of desktop sizes and colours including white, maple, wenge, salvage oak and dark oak
10 years
$779
Executive Office Desk Blackjack

A beautiful desk for the office with a minimalist design

Available in a range of desktop sizes and colours including white, maple and wenge
10 years
$539
San Fran - Executive Office Desk Chrome Leg

An executive office desk with a bold chrome leg

Available in a range of desktop sizes and colours including white, maple and wenge
10 years
$629
San Fran - L-Shaped Corner Office Desk with Black Leg Office Furniture Online

A large l-shaped desk with plenty of room for the busy executive

Available in a range of desktop sizes and colours including white, maple and wenge
10 years
$925
San Fran Executive Setting - Chrome Frame


An executive setting with a powerful chrome frame

Available in a range of sizes and colours including white, maple and wenge

10 years
$1,607
Switch Executive Desk

A simple yet high-quality desk that looks good in any office

Best price guaranteed

10 years
$634
 Stand-up Desks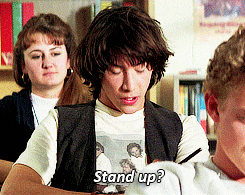 ​
Sit-Stand Range - Stand Up Electric Height Adj Desk Black Frame


The perfect introduction into the world of sit-stand desks

Available in a range of desktop sizes and colours including white, maple and wenge

10 years
$815
Flexi Premium Height Adjustable Single Workstation


The perfect introduction into the world of sit-stand desks

Available in a range of desktop sizes and colours including white, maple, salvage oak and dark oan

10 years
$916
Just Right Height Adjustable Corner Workstation - White Frame


The perfect introduction into the world of sit-stand corner desks

Available in a range of desktop sizes and colours including white, maple, salvage oak and dark oan

5 years
$986
Pop Monitor/Laptop Stand Black
A cheap stand-up desk alternative for those scared of commitment 
5 years
$39
Pop-top Stand-up Height Adjustable Desk
A pop-top stand-up piece the cost-conscious office
5 years
$349
 
Vertical Ergonomic Mouse - Wireless Right Hand
A wireless mouse for those who value health and safety
NA
$85
Microsoft Sculpt Ergonomic Mouse Black


Includes a Windows button, thumb scoop and 4 way scroll wheel

1 year
$59
Evoluent Vertical Bluetooth (Mac) Ergonomic Mouse


Sculpted, ergonomic design

2 thumb bottons and extended lip included

2 years
$190
Goldtouch Semi-vertical Wireless Mouse

Wireless design

66 degree slope

Anti-slip grip

NA
$99
 
Adesso iMouse E2 / E20 Vertical Mouse


Vertical orientation

Two internet buttons and a switchable DPI button

Easy to use

NA
$78
Evoluent Vertical Mouse C

 

Premium vertical mouse

Reduces the amount of gripping and force required for use

Free shipping

NA
$210
Open Plan Office versus Closed Office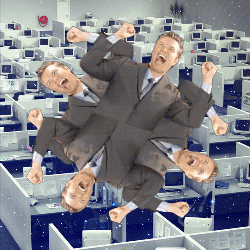 "We have five generations coexisting in the workplace, from the traditionalist who has aspired to a corner office for their entire career, to the millennial who couldn't care less where they sit." 
Certainly a more modern management style, running a company with an open-plan space is becoming a regular occurrence, and can be done to create openness, encourage communication or to simply save space. Moreover, accrdoing to CNB Africa, 80% of U.S. businesses use it as their preferred set up.
Advantages of an open plan office
There is an increased likelihood of collaboration in an open plan space
Employees are more likely to communicate due to the lack of physical barriers they perceive
Teams may feel a sense of working towards shared goals
Individuals may hear useful information, have an opportunity to correct mistakes and offer their advice where appropriate
Open plan offices offer staff the chance to learn from each other
Open plan offices can be a cheaper option and enable the use of shared workstations such as this one from

 

Jason L (more on this at Vanna)
An open plan office has a modern energy
Advantages of a closed office
Closed offices offer employees a greater sense of privacy
Closed offices create an environment with fewer distractions for those working in offices
A closed set up entice employees to strive for a better office, thereby rewarding the best performing staff with the premium working space
Disadvantages of an open plan office
Open workplaces can lead to high levels of noise
When employees work in close quarters, conflicts can more easily arise
Illness can spread faster around those working closely together
In open plan offices hierarchy more difficult to establish
Disadvantages of a closed office
Closed office designs make hot-desking more difficult, particularly for staff who aren't regularly stationed in the office
Natural relationship building can be more challenging (more on why open plans can kill teamwork on In The Black)
Closed office plans are not necessarily the best use of space in smaller offices
Closed offices can make it more difficult for employees to build rapport with one another
Activity-based tasks are more difficult due to separation and office space
There are lower supervision when an office is made up of many smaller, closed spaces
Deciding if you should redesign your space? Read about the advantages on Oktra.
Flexible Hours versus 9-5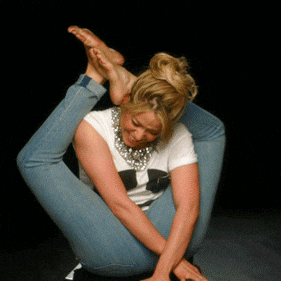 There's a common misnomer that flexible working hours mean lazy, uncommitted staff, and a management team with no sense of how their employees are performing. Another common perception is that flexible hours are reserved only for parents with young children, and can therefore seem unfair to the rest of the team. Flexible working hours can, however, be a great way to reward staff, to give them more freedom, and to give them a workplace they feel a sense of loyalty to the company that looks after them.
Advantages of flexible hours
Flexible hours mean allowing your employees to be at their best, without having to rush or miss out on other life events
Flexible hours can mean your company's contact hours increase
By offering a flexible working arrangement, employees have a sense of loyalty and appreciate for a company, and are more likely to stay
Advantages of 9-5 hours
9-5 hours are part of a traditional office structure that many companies work within
9-5 hours can give staff a sense of fairness, as everyone in a company is held to the same standard 
Disadvantages of flexible hours
Flexible hours can make it difficult to mark out the work day in some cases
People are guaranteed to see who they want when they want when all staff work 9-5
Disadvantages of 9-5 hours
9-5 hours make it difficult for staff to work with overseas contractors and clients, due to time differences and other barriers
9-5 hours don't allow any flexibility for staff, which can lead to resentment
Open Door Policy versus Closed Door Offices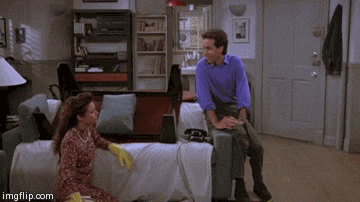 Having an open door policy isn't just about leaving the door open, it's usually part of a greater communication structure where every employee is entitled and encouraged to address their concerns with management. At first glance, it may seem as though there are a few disadvantages to having an open-door policy at work, but let's compare:
Advantages of an open door policy
Open door policies encourage communication and the exchange of ideas
There is less of a sense of hierarchy and barriers
Managers seem more accessible and working relationships can become closer
Advantages of a closed door office
Preferred schedules are respected as meetings are required for many interactions
A clear hierarchy is established
Disadvantages of an open door policy
Open door policies can lead to employees going over their direct bosses
Open door polices can encourage more meetings than are necessary
Find out if an open door policy is killing your productivity at Time Management Ninja
Disadvantages of a closed door policy
Closed door policies can lead to less openness in a company, real or perceived
There is more privacy for the executive team
Convinced an open door policy is the only way for your company? Read Insperity's article on the way to establish one that actually works.
Kitchen Supplies versus BYO Snacks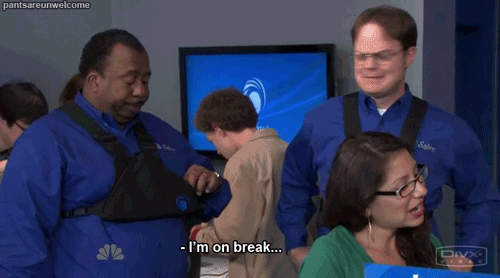 It has become in recent years for companies to provide not only tea, coffee and milk for employees, but fruit, snacks and even lunch! Google and other large companies are known for their lavish food options, which can certainly add to the appeal of working there. While it can have an impact on the bottom line, offering extra goodies to staff can make your company more appealing, and make longer hours seem less arduous.
Advantages of having kitchen supplies
Employees feel taken care of an appreciated
Employees are less likely to leave the office for lunch, and if they need to stay late, won't be hungry and therefore less focused on work
Healthy eating can be promoted through actions, not just words (more on the kitchen supplies every office needs at Order-In)
Advantages of BYO snacks
It costs less for the company
There are fewer considerations, such as dietary requirements
Disadvantages of having kitchen supplies
Kitchen supplies require management, including removing spoiled goods and shopping for food each week
Disadvantage of BYO snacks
Staff may struggle to find time to duck out for lunch and will therefore not work to their potential
If you are planning on stocking up your company fridge, we suggest including the following:
Fruit 
Crackers
Dips
Nuts
Veggie sticks
Dark chocolate
Tea and coffee
Don't forget to read about the seven supplies to put use to in the kitchen at the Kitchen website.
Set Lunch Hours versus Flexible Lunch Options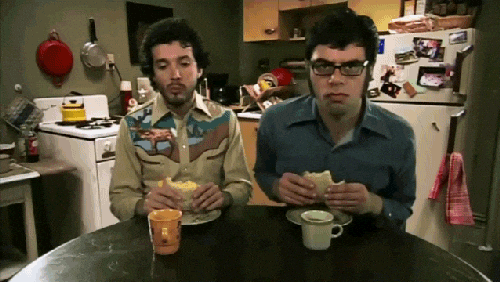 Unless you work in a cafe, supermarket or similar business, you've probably spent the better part of your career taking your lunch break whenever you want, or whenever you see a gap in your busy schedule. Perhaps you don't even find the time to leave your desk most days, or find yourself grabbing a snack as you're moving between appointments. There are pros and cons to set lunch hours, so let's compare:
Advantages of set lunch hours
Company planning is easier with schedules easily accounted for
Employees are unlikely to miss important calls or meetings
Advantages of flexible lunch options
Employees have a sense of agency and control over their days
Employees are able to eat when they are hungry, not when they are told they should
Disadvantages of set lunch hours
Staff feel like there is no flexibility at work
Staff feel like they're being watched
Staff can't make plans or run errands during the workd day
Disadvantages of flexible lunch options
It can be more difficult for managers to monitor staff hours
Working from Home versus Working at the Office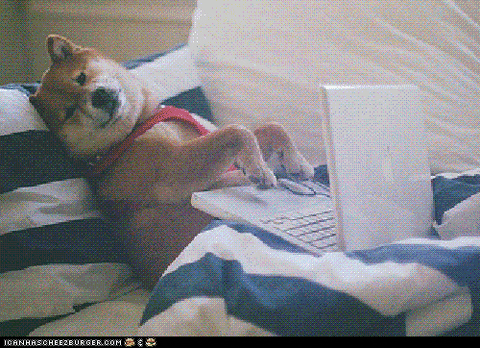 Much like the perception of flexible working hours, there is a stigma around working from home that portrays an employee who spends their days at cafes, avoid doing any work and get away with whatever they like. There is a lot more to working from home though, and having employees based out of the office can actually have benefits to the company at large.
Advantages of working from home
It's easier for employees to work extended or flexible hours
There is no time or money spent on

 

travelling
Companies can work with offshore contractors and freelancers (more on these advantages at NiBusinessInfo)
Advantages of working at the office
Feedback and discussions are instant
Face-to-face communication, which has several advantages, is easier
Colleagues can easily build

 

rapport with each other
Disadvantages of working from home
Tone is easier to convey and there are fewer miscommunications
Issues with technology can arise 
Disadvantages of working at the office
There is less flexibility for staff
Business in Blue Jeans haws more on whether or not you should rent an office space or work from home. Read about it here.
Corporate Wear versus Casual Wear


The dress code for most companies comes down the a number of things, including:

The type of business, e.g. a law firm, a juice bar, a childcare centre

The type of industry

The kind of operations e.g. a tech start-up or a government agency 
There are other considerations when it comes to determining company dress code, with both corporate and casual wear having advantages and disadvantages.
Advantages of corporate wear
The company presents a professional look
Employees may feel a sense of confidence while dressed in corporate wear 
Advantages of casual wear
Employees feel more comfortable
Employees may be drawn to a company that values their comfort and expression
Disadvantages of corporate wear
It can be expensive for staff
It can be uncomfortable, particularly during long hours in the office
Disadvantages of casual wear
 It can look unprofessional and leave a bad impression
Paper versus Digital Files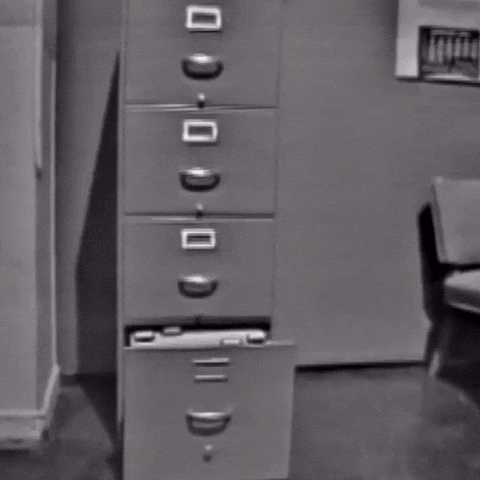 As we become more aware of the impact we have on the environment, the idea of paper filing becomes less and less appealing. Many companies now use systems such as CM9 to take over the records management process, and to curtail the wasteful practice of printing documents that end up lining the bin. Moving to a purely digital system can be tricky however, particularly for staff less confident using technology or adapting to change. Let's compare:
Advantages of digital files
Digital files are more environmentally friendly and less wasteful
Digital files are easier to track
They make up part of digital office life
Advantages of paper files
Paper files make up part of a traditional system of operations, which may seem familiar and comfortable
There are no technological concerns to consider
Disadvantages of digital files
Adapting to a digital filing system can be frustrating and difficult for the less savvy employees
Disadvantages of paper files
Reporting is more difficult and less efficient 
It can be make compliance tricky
Not sure how to maintain both electronic and hard copy filing systems? Read this handy article at the Chron website.
Resources
Open Office vs Closed Office: What's Better?

 




Vanna




https://vanna.com/articles/read/open-office-vs-closed-office-whats-better-1006?hl=en

A new study should be the final nail for open-plan offices




The Conversation




http://theconversation.com/a-new-study-should-be-the-final-nail-for-open-plan-offices-99756

Why Open-Plan Offices Don't Work (And Some Alternatives That Do)




ArchDaily




https://www.archdaily.com/884192/why-open-plan-offices-dont-work-and-some-alternatives-that-do

Open vs Closed Space Work Environments




The Perspective




https://www.theperspective.com/debates/businessandtechnology/open-vs-closed-space-work-environments/

Workspace satisfaction: The privacy-communication trade-off in open-plan offices




Journal of Environmental Psychology




https://www.sciencedirect.com/science/article/abs/pii/S0272494413000340

Open Door Policy




The Balance Careers




https://www.thebalancecareers.com/open-door-policy-1918203

New Managers: 4 Reasons You Need An 'Open Door' Policy




Forbes




https://www.forbes.com/sites/lisaquast/2013/10/07/new-managers-4-reasons-you-need-an-open-door-policy/#155e18b67cde

Don't Interrupt Your Creative Groove: 9 Ways to Collaborate Without Scheduling Meetings




Piktochart




https://piktochart.com/blog/collaborate-without-meetings/

Want a More Productive Team? Stop Meeting So Much




Forbes




https://www.forbes.com/sites/forbestechcouncil/2018/04/27/want-a-more-productive-team-stop-meeting-so-much/#1e325ae676a6

How to take back your productivity with No Meeting Wednesday




Wavelength




https://wavelength.asana.com/workstyle-no-meeting-wednesdays/

Cheers to drinking on the job?




The Sydney Morning Herald




https://www.smh.com.au/business/small-business/cheers-to-drinking-on-the-job-20180412-p4z9ax.html

Work drinks: good or bad for workplace culture?




Executive Style




http://www.executivestyle.com.au/work-drinks-good-or-bad-for-workplace-culture-113rgk

Vox Pop: How to Make the Most of Friday Night Drinks




Scout by Broadsheet




https://scoutjobs.com.au/insights-and-advice/advice/voxpop-friday-night-drinks

Macs vs PC: Which should I buy?
ComputerWeekly.com
https://www.computerweekly.com/opinion/Mac-vs-PC-Which-should-I-buy

New Research Rekindles Debate Over Standing vs. Sitting at Your Desk
Healthline
https://www.healthline.com/health-news/debate-over-standing-vs-sitting-at-your-desk