Acoustic office partitions & panels
Tailored acoustic solutions for happy spaces!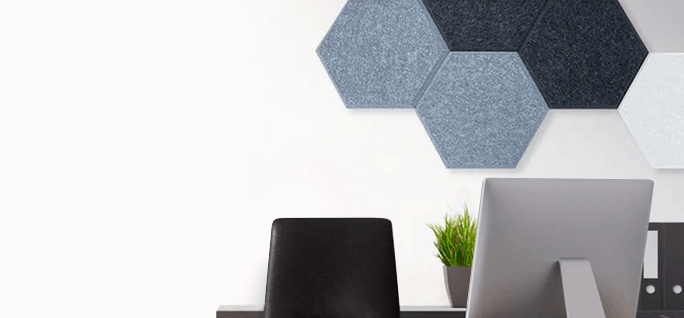 Why Jason.l for your
acoustic solution?
Australia's widest stocked range
Your one stop shop from supply to install
Deal with a true acoustic specialist
Get fast turnaround from start to happy
Free floor plan & quote
No matter the size of your institution or organisation
Onsite measure-up
Dedicated project manager
Delivery & complete assembly on premises
Excellent customer service, professional installations team and quality furniture. A big thanks to Gavin, Alexander and the installations teams. Highly recommend JasonL.
I don't know where to begin, this was one of the best customer service experiences I have EVER had! Shout out to JC, Cleo and my installer Martin. All fantastic, professional, reliable, timely and kind. I can't say enough!
I'm a mobile, magnetic whiteboard that offers the flexibility and freedom to create, brainstorm and discover anywhere in your workspace. With my double sided magnetic surfaces, dual cross bars with powder coat finish and my easy to control wheels, I...

Introducing the Echo Wall Cover with Integrated Glassboard - an innovative duo that elevates both the acoustics and functionality of your workspace. With a sleek design, my panels reduce sound reflections, making me perfect for offices, conference rooms, schools, and...

Hello, I'm the Echo Panel - an adaptable acoustic solution designed to elevate the sound quality within rooms and spaces. My meticulously crafted panels excel at diminishing sound reflections and reverberations, rendering me perfect for spaces such as offices, conference...
I'm a mobile, magnetic whiteboard that offers the flexibility and freedom to create, brainstorm and discover anywhere in your workspace. With my double sided magnetic surfaces, dual cross bars with powder coat finish and my easy to control wheels, I...

Introducing the Echo Wall Cover with Integrated Glassboard - an innovative duo that elevates both the acoustics and functionality of your workspace. With a sleek design, my panels reduce sound reflections, making me perfect for offices, conference rooms, schools, and...

Hello, I'm the Echo Panel - an adaptable acoustic solution designed to elevate the sound quality within rooms and spaces. My meticulously crafted panels excel at diminishing sound reflections and reverberations, rendering me perfect for spaces such as offices, conference...

I'm a mobile, magnetic whiteboard that offers the flexibility and freedom to create, brainstorm and discover anywhere in your workspace. With my double sided magnetic surfaces, dual cross bars with powder coat finish and my easy to control wheels, I...

The JasonL Premium Clear Hygiene Sneeze Guard, is pure quality. Designed and made in Australia using durable hi-quality clear transparent 6mm thick acrylic. Fixed with 3M double sided tape, making it super secure but also easily removed. The Wraparound screen...

Looking for a versatile solution for more privacy? I'm the slide on Biscuit divider made of wood and upholstered with a cushioned based fabric. Not only am I Easy to clean and maintain but I help reduce noise with my...

Create a safer working environment without feeling boxed in. I am the perfect solution to help reduce the spread but keep an open feeling office. ad me between people sitting side by side on workstation or add me on the...

I'm light and easily slide onto your desk. My acoustic properties provide privacy while also reducing noise around you.

Make your space mobile and versatile with me! I am the Productify Activity Based Partition Screen with a magnetic whiteboard on one side and echo panel pin board on the other. Use me as a whiteboard or a pin board....

I'm a mobile, magnetic whiteboard that offers the flexibility and freedom to create, brainstorm and discover anywhere in your workspace. With my double sided magnetic surfaces, dual cross bars with powder coat finish and my easy to control wheels, I...

I am the Lean Perspex Screen, modern, stylish and perfect for any open plan offices in need of a little privacy. Turn your open office space into focused work spaces that allow for efficiency and quality among employees. Coming in...

Hi, call me Sana-Hex - my design creates a visual display of sound-absorbing acoustics. Grey hues and hexagons is what my image is made up of. If you're looking to add an artsy feel to your space - I'm the...

Divide your space with me! I am the Productify Activity Based Partition Screen with an echo panel pin board on both sides. Use me as a fixed or mobile notice board or partition. Add wheels and watch me go! Add...

Biscuit Echo Screen, the perfect addition to any modern and stylish open plan office in need of a little privacy. With its 25mm thickness and radius corners, this acoustic panel adds a touch of sophistication to your office space.It comes...

I'm the Sonic Free Standing Screen. I have a pinnable surface that's great for offices, meeting rooms and collaborative spaces, with black, PVC edging and stylish silver feet. I'm versatile enough to assist during brainstorming sessions whilst also offering a...

Looking for a simple, yet effective way to turn an open plan space into a focused, concentrated, and efficient workspace? Look no further. As a double partition, I offer a magnetic whiteboard on one side and charcoal pinnable fabric on...

Make your space mobile and versatile with me! I am the