How to Thrive in a Noisy Office

Source: 404 Tech Support
Noise in an office is a given, but when it gets out of control it can stifle creativity, reduce productivity, divert focus and limit privacy and security. Open plan offices are particularly susceptible to excessive noise, a once popular but increasingly questionable office layout. 
While you can't always change the layout and design of your office, you can make a few changes to reduce noise and improve productivity. We've put together some tips and hacks to combat a noisy office, with some of our favourite product recommendations to let you get back to work. 
Source: Giphy
Before we dive in, let's start with a cheat sheet for keeping office noise to a minimum:
Respect the signals of your colleagues: headphones, a focused look or short answers to questions may indicate you need to respect particular boundaries.





Keep it down: avoid loud conversations in working areas, particularly where professional phone calls are made.





Be aware of loud calls: try not to talk too loudly during calls, and avoid personal phone calls in busy areas all together.





Take conversations to breakout rooms: clearly demarcate office spaces and make clear which areas are for open chats.

Source: SlideShare
So, Why Are Offices so Noisy?
Most of us have experienced a noisy workplace, and this may be caused by a range of factors, including: 
An open-plan office design
Hard surfaces and surroundings that amplify noise 
Phone calls and meetings in populated areas
Loud members of staff who often speak in work areas
Environmental and outdoor sounds like crowds, traffic and even birds 
Employees working in close proximity to one another


A lack of room soundproofing or soundproofing walls 

We've all been there. You're trying to get some important work done, and your mind keeps getting distracted by conversations and noise around you. Perhaps someone next to you loves small talk and never misses an opportunity to share their observations with you. Whatever it is, it's certainly one thing: frustrating.

Source: Office Stace
Growing research around the COVID-19 pandemic and its impact on work has made clear the new challenges we're now facing, including the noise of the office being replaced by the noise at home. For some, wherever they go, they find it difficult to focus. 
In the office at least, there's one type of layout that seems to stand out.
The Blessing and Curse of the Open-plan Office
Open-plan offices unite us in the same place but also divide us: some love them, some hate them. 
Open-plan offices are fantastic for more spontaneous discussions, problem-solving and innovations, with a Yahoo executive stating that, 'some of the best decisions and insights come from hallway and cafeteria discussions.'
But the dark side leaves many of us unable to focus, regularly distracted, and often find us being pulled away from important tasks.

Source: Dilbert
Jon Fredrik Baksaas, the CEO of the Norwegian telecommunications company Telenor, credits the design of the company's Oslo headquarters with helping it shift from a state-run monopoly to a competitive multinational carrier with 150 million subscribers. That design, he says, improved communication, accelerated decision making, and even created what he calls "an attacking mind-set."
Source: Harvard Business Review 
While we know collaboration often flourishes in open-plan settings, other types of work can suffer. Ollie Campbell, CEO of Milanote, describes:
In most workplaces, focused work is left to chance. If nobody's called you for a meeting that day, you might get an afternoon to yourself...If you need to focus, 'work' is pretty much the worst place you could be.
Source: RescueTime

Source: SlideShare
How to Indicate You're Busy
If you're stuck in a loud open-plan office, there are ways to stay focused and limit the distractions around you by:
Sending a message or email to your teammates, letting them know you'll be focused on something for a period of time, and would prefer not to be bothered unless it's important


Asking those sitting closest to you to focus on noise reduction where possible

Booking a meeting room and working from there, where possible
Setting up an automatic email response that states you won't be responding to emails until later in the day
Setting your chat channels to 'do not disturb' 
Using headphones to indicate you're working on something important (more on this later)
The Flexible Workplace
Like the open-plan office, the Flexible Workplace has pros and cons. The major drawcard of working from home is the absence of loud colleagues and distractions (though there can be distractions of another kind).
Other advantages include:
Flexibility, particularly when it comes to factors like school drop off and medical appointments



Comfort, if you have the right 

ergonomic workstation

 


The ability to focus 



(Though some people miss working in an office so much, they've been driven to listen to 'fake office noise.') 
One study that tracked the effectiveness of employees who worked from home found:
 ...a highly significant 13% increase in employee performance from WFH, of which about 9% was from employees working more minutes of their period (fewer breaks and sick days) and about 4% from higher performance per minute. We found no negative spillovers onto workers who stayed in the office. Home workers also reported substantially higher work satisfaction and psychological attitude scores, and their job attrition rates fell by over 50%.
Source: Stanford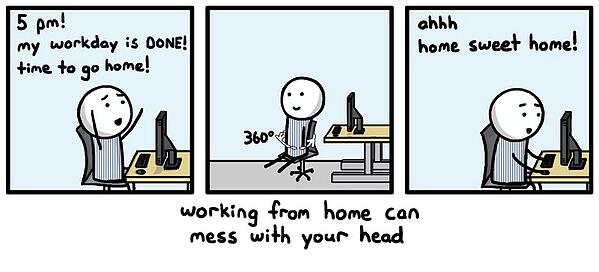 Source: Lighthouse
However, there is a trade-off. There may be higher rates of creativity in the office, but working from home seems to be the place employees are most productive. On top of this, there's also considerations like the presence bias, which can give in-house employees the benefit of their presence, and can leave those out of the office, out of the loop.
Some people report that working from home has actually increased their working hours, because the line between work and home life is blurred, while others are finding alternative places to get work done, including pay-by-the-minute booths.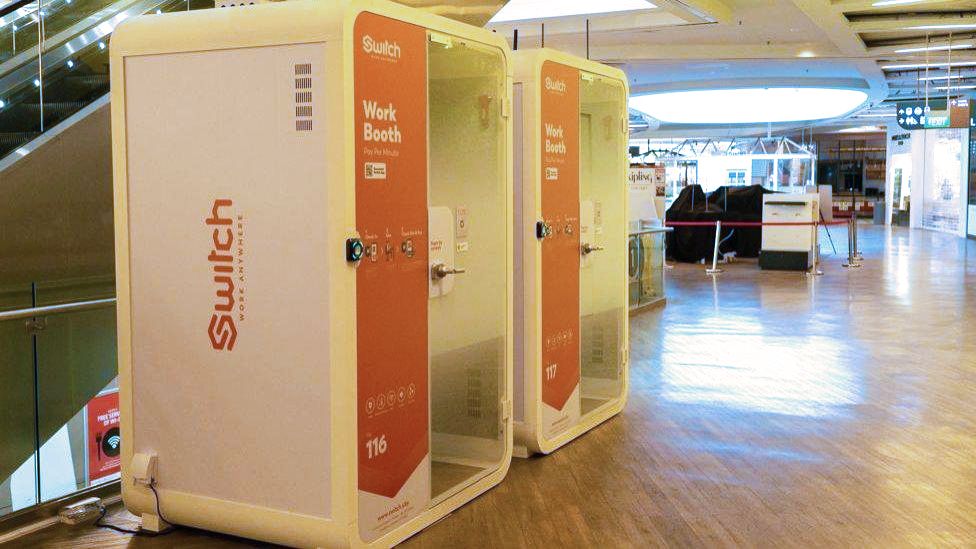 Source: BBC News
The Cost Factor
In addition, having employees in an office costs the company more, so working from home can be a great money-saving move. While some of those costs, such as electricity, are passed on to employees, they in turn save money and time when it comes to areas like travel. 
The solution? A little of both, perhaps.
In 2020, Google made the decision that employees wouldn't be returning to the office until September 2021, and would be testing a 'flexible workweek'. This means that they'll spend three days in the office and the rest of the time working at home, with the office days being referred to as 'collaboration days'.
This gives employees the best of both worlds: the benefit of collaboration and connection, and the space to focus on deep work. 
Source: Freepik 
The Introvert's Nightmare 
For introverts or those who prefer working in quiet spaces, the post-pandemic return to office work may be daunting. Office work often involves lots of small talk, socialising and the pressure to connect with the team outside of office hours. While extroverts may love this type of setting, introverts can struggle and feel overwhelmed. 

Source: The Washington Post
The Right Set-up
Noise may be getting out of control in your office for many reasons. Spontaneous conversations, creative brainstorming and team problem solving can be incredibly valuable, and noise of this nature should be redirected, not stifled. As such, casual breakout spaces and informal meeting settings are a fantastic way to encourage the right kind of office conversations, in a less distracting environment. We recommend:
Adding a 

bar table

 with 

stools

 near groups of workstations, far enough away to limit noise but not so far as to deter a quick conversation, or to feel too formal to warrant leaving your desk 



Creating 'collaboration zones' with signs and 

comfortable lounges

 



Catch-up areas, with 

high tables

 ready for stand-ups 
Some of our favourite pieces of furniture include:
Switch Collaborative Large Counter Table
Key Features:
Space for up to 14 desks

Smooth, laminate top 

Multiple sizes

10 year warranty
Key Features:
Ideal for impromptu catch-ups 

Strong and sturdy design 

Available in multiple colours

10 year warranty
Ez Hospitality Sapphire Tall Bar Square Table Double Base - Black Frame
Key Features:
Black, powder-coated mild steel frame 

Optional tabletops available

Available in multiple sizes and colours

3 years warranty
Key Features:
Stylish and modern design, suitable for impromptu chats

Aluminium powder-coated steel frame

Available in multiple sizes and colours

10 year warranty
Quadro A Legs Counter Table Wood Legs Cross Beam - 925H
Key Features:
Durable design, ideal for casual meetings 

Optional wheels for extra flexibility

Available in multiple sizes and colours

10 year warranty
Blocking Out Sound
It might be confusing looking around the office and seeing others completely engrossed in their work, amidst noise so intense you can barely remember your name. However, noise can impact some people more severely than others.  
If you're short on space or need a simple solution to noise or privacy issues, screens, dividers and even rope barriers are a great option. They can:
Block out sound during phone calls and meetings


Limit acoustics moving across workstations and the wider office


Create a safety barrier, particularly during the COVID-19 pandemic


Offer privacy for important and confidential work



Offer a cheaper alternative to more expensive options like windows soundproof blinds
Free-standing screens are the right choice for many companies, because they can be easily moved around the office as needed. If you're looking for an affordable and flexible option for a busy workplace, consider a screen of this kind.
Some of our favourite sound-controlling solutions include:
Key Features:
Affordable partition and privacy screen 

PVC edging 

Pinnable surface 

Available in multiple sizes and colours

5 year warranty 
Value Desk Hygiene Divider - Clear Perspex
Key Features:
Suitable to sit between people or can be added to the spine of a workstation 

Weather resistant 

Laser-polished round corners 

Available in multiple sizes

2 year warranty 
Desk Mounted Privacy Screen White Frame 
Key Features:
Creates space between workspaces 

Designed with bonded foam to cancel noise 

Boards can be linked together

Available in multiple sizes and colours 

5 year warranty
Vision Communication Room Divider
Key Features:
Large lockable wheels, magnetic pen shelf and flip chart hooks 

Available as a double partition with a magnetic whiteboard 

Available in two sizes 

5 year warranty
Productify Activity Based Partition Screen - Double Sided Echo Felt Board
Key Features:
Echo panel pin board 

Available in multiple sizes 

5 year warranty 
Wave - Freestanding Curve Office Screen Partition
Key Features:
Premium freestanding divider

Built with a powder-coated steel frame

Built-in magnets

5 year warranty
Key Features:
Frosted perspex finish

Echo fabric 

Multiple colours available 

5 year warranty 
Productify Activity Based Partition Screen - Whiteboard/ Echo Felt Board
Key Features:
Designed to provide distance and privacy 

Can be used as a whiteboard or a pin board

Optional domed feet and mobile legs 

Available in multiple sizes

5 years warranty
Key Features:
Made with a combination of fabric, perspex and aluminium 

Built to create distance and space whilst still allowing for collaboration

Multiple sizes and colours available

5 year warranty 
Freestanding Office Screen Partition Straight
Key Features:
Creates privacy and divides up a space 

Made with commercial grade bronze

Best price guranteed

5 years warranty
Acoustic tiles can help limit noise, in a non-invasive and easy way. 
Key Features:
Combats distractions and reduces noise

NRC rating 

Made with 100% polyester fibre and built strong

Multiple sizes and colours available 

1 year warranty
Vision Peel N Stick Acoustic Noise Dampening Tiles
Key Features:
Limits noise and acoustics

Made with 100% polyester fibre and built strong

NRC rating

1 year warranty
Signage can be used to indicate areas of quiet work or collaboration zones.
Key Features:
Effectively displays posters and signs for simple communication

Easy-to-change inserts

Multiple sizes available

1 year warranty
If meeting rooms are limited or often booked out, try a meeting room booth. They're sound-proof and perfect for small meetings and private conversations.
Key Features:
High-quality, comfortable and suitable for long meetings

Sustainable, soundproof walls

Resistant to wear and tear

Multiple colours available 

2 year warranty
Chatterbox - Acoustic Sound Proof Room and Phone Booth
Key Features:
Dimmable lighting

Dual speed bearing fan 

Sound proof 

Suitable for two people

Choose from multiple colours

3 year warranty
Key Features:
Sound insulation and privacy

Made with 100% breathable wool felt and recycled plastic 

Space for one person to make calls or work on a laptop

Charging station for devices 

Multiple colours available 

2 year warranty
Plants
Plants are another excellent option for reducing noise for several reasons, including:
They're low cost 

Artificial varieties require no maintenance, can live anywhere and don't get damaged under direct sunlight

They add colour and freshness to a room

Real varieties have multiple health benefits 

They're a stylish and modern decorating option
Source: Jason L
Arranging plants between workstations for a bright, fun and affordable sound barrier is a low-cost option that more and more businesses are trying.  
In fact, we created an infographic on how to create a greener office here.
Consider some of these for your office plants:
Brisk Bloom Vertical Garden
Key Features:
Stylish and fresh 

A more creative way to limit noise across your office 

Available in multiple colours 

5 year warranty
Key Features:
Bright and affordable

A stylish way to limit sound travelling across your space

Optional office pots available 

1 year warranty
Key Features:
Softens and brightens spaces

An easy way to limit noise whilst creating a stylish interior 

Optional waterproof container

Multiple colours available 

5 year warranty
Flora Artificial Bird of Paradise
Key Features:
Fresh, modern and eye-catching

Tall enough to help block out sound

Optional pots available  

1 year warranty
Flora Artificial Fiddle Leaf Giant Tree
Key Features:
Eye-catching and modern

A bright way to limit office noise

Optional pots available

1 year warranty
Flora Artificial Oriental Bamboo Tree
Key Features:
Crisp and stylish design 

Tall enough to help limit noise and acoustics

Optional pots available

1 year warranty
Key Features:
Stylish and available in multiple sizes

Tall and tropical design

Optional pots available 

1 year warranty
Music
Music is popular with many office workers, who use it to drown out sound or assist with focus. In fact, some experts believe that listening to soothing sounds like birds singing can triple productivity in the office. The reverse is also true: working in a noisy space sees staff working at a third of their potential.
Research also shows that the type of music matters: while some music blocks out noise that's distracting, other types help us learn and even help our brain induce 'eureka moments.'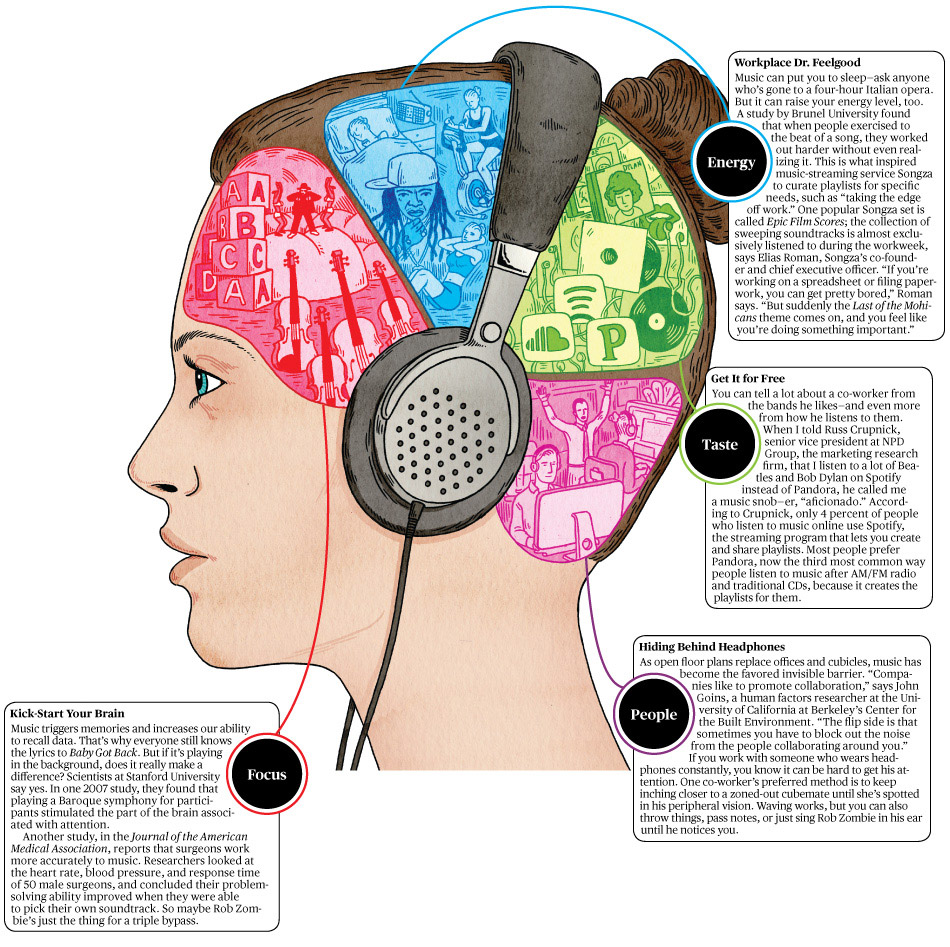 Source: Bloomberg 
There are certain situations where the noise of the office; whether it be chit-chat or essential sales calls, becomes too distracting. In these cases, sometimes the best solution is to invest in a good quality pair of headphones. 
(And some offices sound downright weird without music…)
Source: YouTube
Noise-cancelling headphones block out sound, and make it easier to focus and get things done. In addition, wearing headphones means focus music is just a few clicks away, so you can complete tasks with the help of a little aural aid. Finally, headphones make a clear statement to colleagues that you're busy, focused and would like to stay that way. 
Buy the best noise-cancelling headphones here.
In some offices, 'headphones on' means that unless urgent, do not disturb. This can be a useful way for employees to clearly indicate whether they're open to talk or not. The issue with this, however, is that it can lead to less teamwork and collaboration, particularly if certain employees spend all day every day with their headphones on.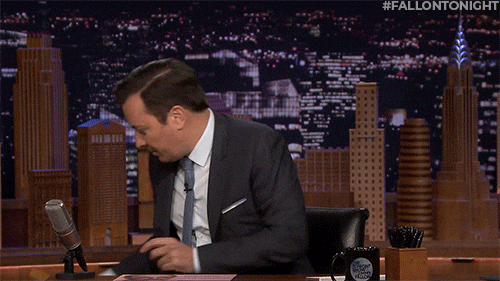 Setting up rules around these systems is a good way to get the best of both worlds, like designating certain work as 'focus work' or times of day as 'focus time.' 
Looking for some extra reading? Check out our Music in the Office infographic.
Keep reading with our blog post of 100 Songs to Boost Your Productivity at Work. 
When it Gets too Much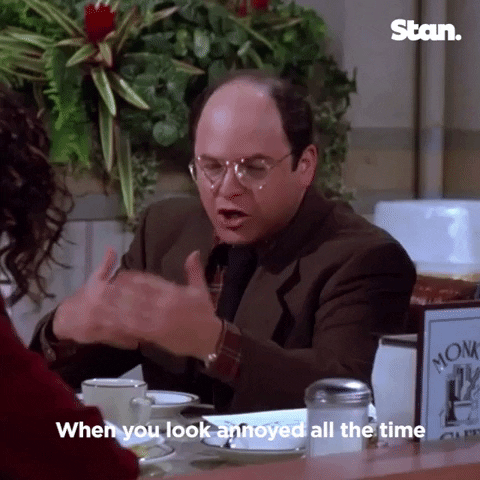 Source: Giphy
Sometimes, no matter how many barriers, plants, breakout areas and playlists you have in place, your office is simply too noisy. 
If you're desperate, try:
Switching to work that doesn't require as much focus. This can be difficult if you have a deadline, but sometimes a simple rescheduling of tasks can make a difference.

Step outside for a minute and get some fresh air. This will give you a break and a moment to think in peace.

Take some deep breaths and try to focus in spite of the noise. 
Source: Business Insider Australia
But ultimately, communicating with your colleagues is the best way to create a working environment that's productive and positive.
Talk to those in your working pod about what you need to be most effective at work, and ask for input as you brainstorm solutions to the problem of noise. By telling your colleagues how the sound around you diminishes your ability to complete tasks, they'll most likely be more aware of their actions and try to support that. 
Source: Wanderlust Worker
Noise Can Be a Good Thing
A noisy office doesn't have to sabotage your work. Diverting some of that energy to team activities like after-work drinks, team bonding through team sports and events, and even overnight retreats can help give your team the chance to connect with others in an appropriate setting.
Don't let noise dictate how you work, make a few tweaks to your office set-up and get back to it! 
Sources
How to stay focused, productive and sane in a noisy open-plan office
ABC Everyday
https://www.abc.net.au/everyday/tips-for-focusing-being-productive-in-noisy-open-plan-office/10994336
Too loud to think? How the right noise can actually make you more productive at work
Agency Central
https://www.agencycentral.co.uk/articles/2016-10/ambient-noise-boosts-office-productivity.htm
Are pay-by-the-minute booths the future of work?
BBC News
https://www.bbc.com/news/business-56492376
Why office noise bothers some people more than others
BBC Worklife
https://www.bbc.com/worklife/article/20191115-office-noise-acceptable-levels-personality-type
How Music at the Office Affects Your Work Life
Bloomberg
https://www.bloomberg.com/news/articles/2012-11-08/how-music-at-the-office-affects-your-work-life
15 science-backed ways to stay focused all day
Business Insider Australia
https://www.businessinsider.com.au/how-to-stay-focused-2015-12
How a Noisy Office Can Affect Productivity
COS
https://www.cos.net.au/c/cospedia/noise-affects-productivity
Saturday April 29, 2017 Cubicles Or Open Office Plan
Dilbert
https://dilbert.com/strip/2017-04-29
These 6 Types of Music Are Known to Dramatically Improve Productivity
Entrepreneur
https://www.entrepreneur.com/article/325492
Flexibility in the Workplace
Fairwork
https://www.fairwork.gov.au/employee-entitlements/flexibility-in-the-workplace
Is A Blurred Work-Life Balance The New Normal?
Forbes
https://www.forbes.com/sites/adigaskell/2020/05/11/is-a-blurred-work-life-balance-the-new-normal/?sh=dae465718130
Tips for working from home
Forbes Financial Planning
https://forbesfp.com.au/social/tips-for-working-from-home
Dealing with noise in the office
404 Tech Support
https://www.404techsupport.com/2015/10/25/dealing-noise-office/
WORK FROM HOME HIGHLIGHTS
Freepik
https://www.freepik.com/free-vector/information-advice-template-when-people-are-working-from-home-home-office-concept-watercolor-vector-illustration_8376783.htm
Anchorman GIF
Giphy
https://giphy.com/gifs/anchorman-loud-whqlS9qH34xwc
Workspaces That Move People
Harvard Business Review
https://hbr.org/2014/10/workspaces-that-move-people
Here's What's Standing In The Way Of Your Flexible Working Dreams
Huffington Post
https://www.huffingtonpost.co.uk/entry/flexible-working-office-culture-the-future-of-the-office_uk_606dbb49c5b6034a70832c13
INFOGRAPHIC: MUSIC IN THE OFFICE
Jason L
https://www.jasonl.com.au/blogs/main/infographic-music-in-the-office
3 Crucial Keys to Helping Your Team Transition to Remote Work Effectively
Lighthouse
https://getlighthouse.com/blog/transition-to-remote-work-help-your-team/
12 Clever and Funny "Do Not Disturb" Door Sign Ideas For Office That Actually Work
Luxafor
https://luxafor.com/12-clever-and-funny-do-not-disturb-door-sign-ideas-for-office-that-actually-work/
The New Future of Work
Microsoft
https://www.microsoft.com/en-us/research/project/the-new-future-of-work/
The Relationship Judge: The Loud, Inconsiderate Co-Worker
Office Stace
http://officestace.com/2012/11/the-relationship-judge-the-loud-inconsiderate-co-worker/
3 ways to deal with excessive office noise
RescueTime
https://blog.rescuetime.com/weekly-roundup-noisy-office/
Back to Nature: Curing Open Office Noise | Seattle Interactive 2017
SlideShare
https://www.slideshare.net/seattleinteractive/back-to-nature-curing-open-office-noise-seattle-interactive-2017
Does Working from Home Work? Evidence from a Chinese Experiment
Stanford
https://nbloom.people.stanford.edu/sites/g/files/sbiybj4746/f/wfh.pdf
The best noise-cancelling headphones of 2021: our top ANC headphones for every budget
Tech Radar
https://www.techradar.com/au/news/audio/portable-audio/best-noise-cancelling-headphones-1280490
Active Noise Cancellation Headphones Market Analysis by Post COVID-19 Developments and Overview - 2025: Bose Corporation, Samsung, Sony Corporation, Sennheiser electronic GmbH & Co. KG, Apple Inc.
Our research shows working from home works, in moderations
The Guardian
https://www.theguardian.com/commentisfree/2021/mar/21/research-working-from-home
Google Delays Return to Office and Eyes 'Flexible Work Week'
The New York Times
https://www.nytimes.com/2020/12/14/technology/google-delays-return-to-office-and-eyes-flexible-work-week.html
Meet the introverts who are dreading a return to normal
The Washington Post
https://www.washingtonpost.com/lifestyle/style/introverts-are-dreading-a-return-to-the-noise-crowds-and-small-talk-of-normal-life/2021/04/09/386006b0-987b-11eb-b28d-bfa7bb5cb2a5_story.html
Shirking from home
Vox
https://www.vox.com/the-highlight/21317485/work-from-home-coronavirus-covid-19-zoom-distraction-animal-crossing
8 Ways to Stay Focused on Your Goals
Wanderlust Worker
https://www.wanderlustworker.com/8-ways-to-stay-focused-on-your-goals/

Is a noisy office ever a good thing?
Yahoo Finance
https://uk.finance.yahoo.com/news/is-a-noisy-office-ever-a-good-thing-050016122.html?guccounter=1&guce_referrer=aHR0cHM6Ly93d3cuZ29vZ2xlLmNvbS8&guce_referrer_sig=AQAAAMOE2AONlXAeug4ZiLs0YTLqHW-u5avSvsUp_qH-zZKOWOIYnfqqjUSE8K8c9LaK57-0euCBGiE_lAdfPeoqhoxoXLnybFMiE5sHkFwwwflQgsgFNd5pfwynp15V9vu6oTpx2ocoWD1ipzwtwv_fVy-PaZhc5Yj-I6nKvMVKU7Bt
The Office Intro Without Music (Season 2) - The Office
YouTube
https://www.youtube.com/watch?v=dna47CTYD3s
Note: It is our responsibility to protect your privacy and we guarantee that your data will be completely confidential.