Uniform Low Sliding 4 Door Credenza
Uniform Low Sliding 4 Door Credenza
Uniform Low Sliding 4 Door Credenza
SKU: KSCR03ME|845()
Quantity: 13
Customise your order
Shipping
Delivered by

Estimated availability date: Sat, 30 Dec, 2023

Final shipping calculated during checkout.

See estimated shipping here

Australia-wide assembly.

See estimated assembly cost here
Returns
There is a 14 day return policy on this product. T&Cs apply
Free floor plan & quote
Dedicated project manager
Australia's widest stocked range
Delivery & complete assembly
Product description
With a medium sized height, smooth, double sliding doors and extensive real estate on top, this is definitely an office keeper in more ways than one. The lockable sliding doors will keep the goods in and the not-so-good out. Add beautiful handlesif desired and choose from a range of colours.
Top dimensions (mm)
1600x450
Carcass thickness (mm)
18
A = 1600 mm, B = 450 mm
See more
Warranty
5 Year Warranty
This Product is guaranteed for a period of five year against faulty workmanship and/or raw materials for normal office use - i.e. 8 working hours per day. For more info please call 1300-527-665 or email customerservice@jasonlcomau.
Delivery and assembly rates
Detailed delivery policy information.
Standard
JasonL's standard delivery service which includes delivery to Ground Level only. Goods will be delivered to site as long as there are no impeding stairs. As orders can arrive via pallets, JasonL customers must be in a position to receive pallets or unload the goods from the pallet without the aid of the drivers.
Upgraded
Roll out the red carpet with JasonL's upgraded delivery. This door to door service includes utilising a 2 man team, with delivery guaranteed to ground level and any level that has lift access.
Please contact JasonL directly for an upgraded delivery quote
Delivered in
3 to 5 Business days
Amount Spent
Cost

$0.00 - $199

$19

$200 - $499

$35

$500 - $999

$75

$1000 - $1,999

$150

$2,000 - $2,999

$250

$3,000 - $3,999

$350

$4,000 - $4,999

$450

$5,000 - $5,999

$550

$6,000 - $6,999

$650

$7,000 - $7,999

$750

$8,000 - $8,999

$850

$9,000 - $9,999

$950

$10,000 - $20,000contact for
custom quote
Pickup available
from
2A/149 McCredie Road Smithfield, NSW 2164
Mon - Thur 9am to 5pm Fri 9am to 1pm
Express
3 to 5 Business days
| Amount Spent | Cost |
| --- | --- |
| | $70 |
| | $150 |
Amount Spent
Cost

$198

$199

$299

$399

$499

$599

$699

$799

$899

$999

$1,099

$10,000

TO

$20,000

contact for
custom quote
*Terms and conditions apply
Assembly instructions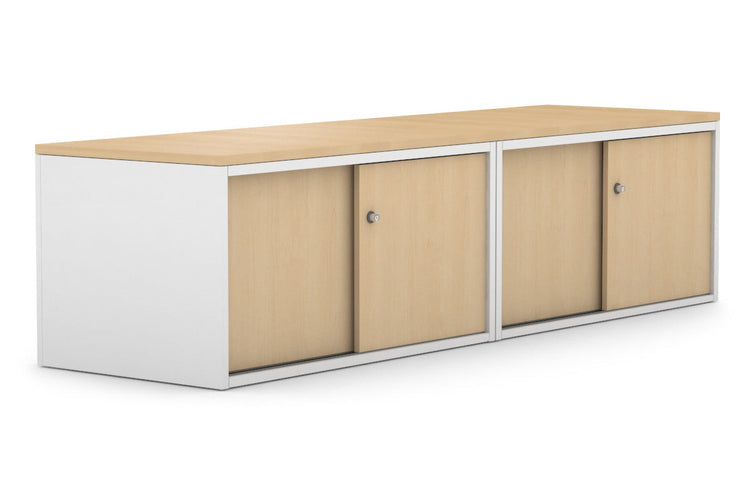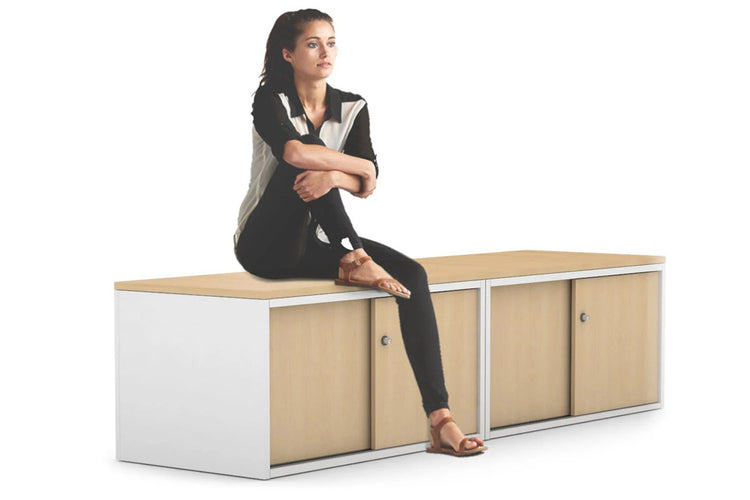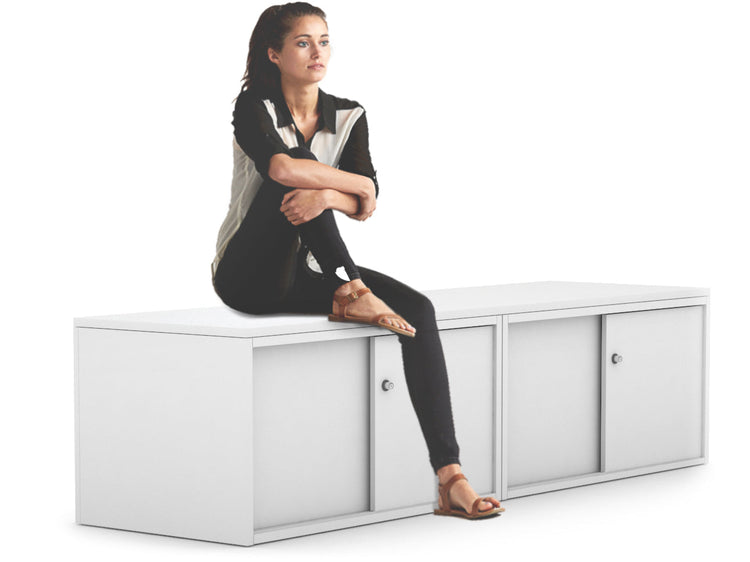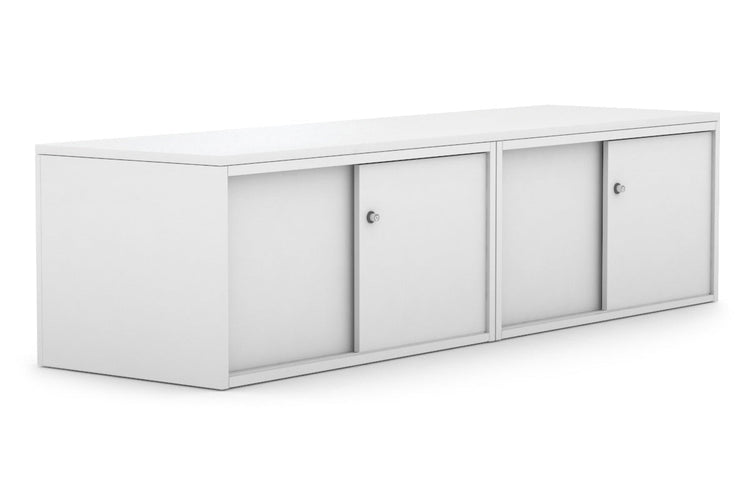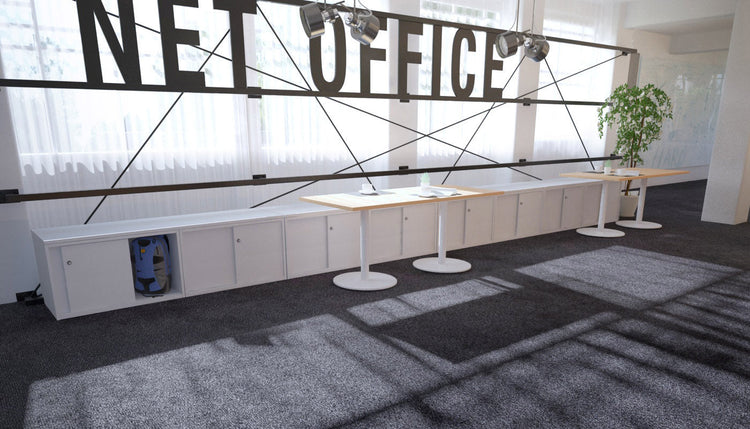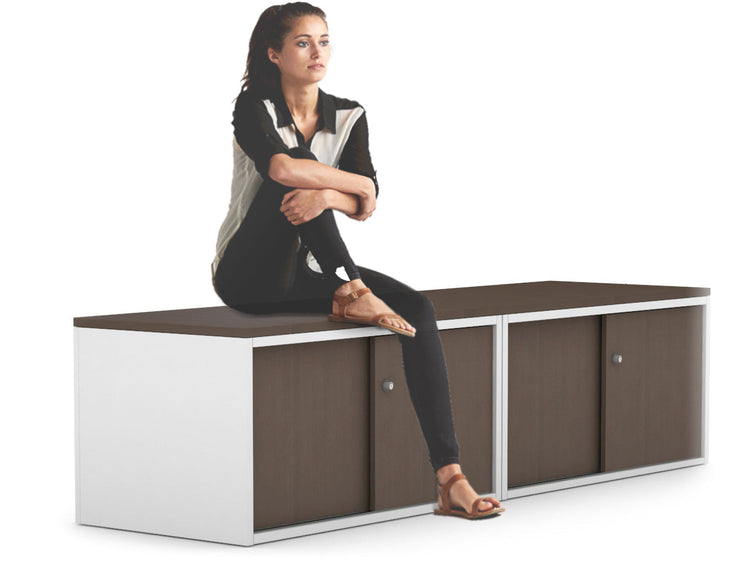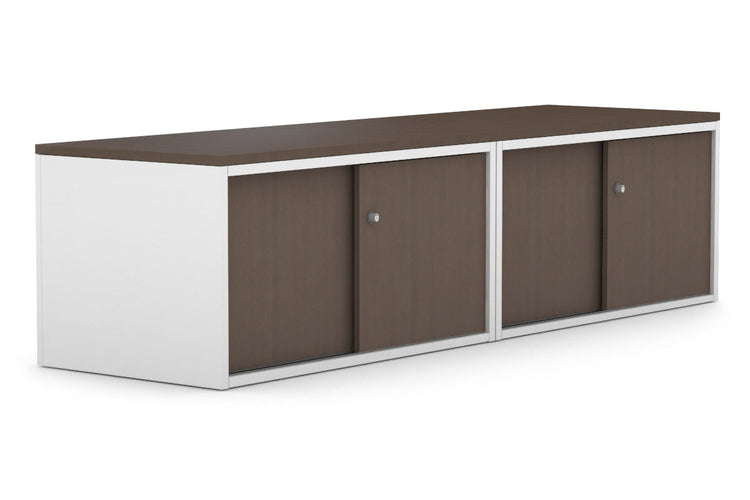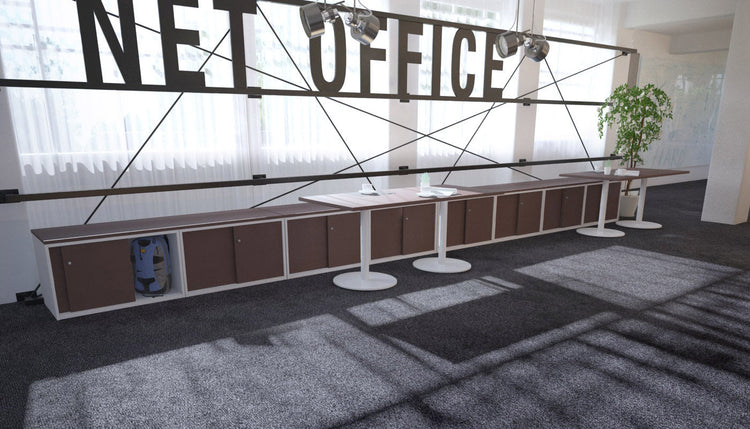 Video

Jason talks about this best-selling storage
Jason talks about this best-selling storage
Frequently bought together
Hello, I am the Universal Table Base. If you're looking for a sturdy yet versatile base - look no further! I am not bulky and will neatly fit under a tabletop of your choice. I am 730mm tall and come...

Looking for something to create an indoor breakout? Or possibly a casual meeting table? Look no further! My simple yet effortless style is sure to suit any space! Perfect in an open plan environment or near where the real work...

I'm the Quadro Loop Leg 2 Person Run Workstation, a modern and reliable desk for a side-by-side, hard-working team of two. I have a smooth, laminate desktop finish that exudes professionalism and style, and offer ample space for all your...

I'm the Quadro 2 Person Run Office Workstation with black and white legs, a workstation for the modern office. The right workstation can be the difference between an efficient and thriving office, and a loud, messy workspace that doesn't utilise...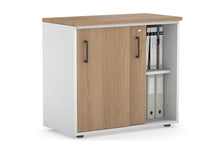 Uniform Sliding Door Credenza [800W x 750H x...
$281
Delivered in 3-5 business days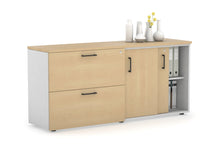 Uniform Sliding 2 Door Credenza and 2 Drawer...
$856
Delivered in 3-5 business days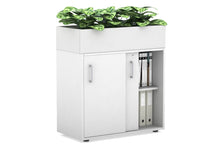 Uniform Credenza + Planter Box [800W x 975H...
$383
Delivered in 3-5 business days
Assembly required
Yes
Yes
Yes
Height (mm)
750
750
975 (height include planter box)
Top dimensions (mm)
800x450
1600x450
Total width (mm)
800
1600
800
Total depth (mm)
450
450
428
Product weight (kg)
46
95
51
Material
Laminate
Laminate with handles
MFC with PVC edge
Carcass thickness (mm)
18
18
18
Adjustable feet
Yes
Yes
Yes
Frame finish
White, black carcass
White, black carcass
Number of adjustable shelves
1
1
1
Planter box height (mm)
250
Planter box width (mm)
800
Planter box depth (mm)
428
Number of planter holes
3
This product does not include
Plants
See more
Fitouts?
Fast
.
With the widest range of stocked
commercial-grade office furniture in Australia we deliver quality fitouts fast, nationwide.
We assist
you through
every step.
Free floor plan & quote
Dedicated project manager
Australia's widest stocked range
Delivery & complete assembly
Get a quote
Choosing a selection results in a full page refresh.