The Complete Office Worker's Guide to Ergonomic Furniture
The set up of a modern office is vastly different to how traditional offices were designed, from the style and layout of the furniture to the quality of the pieces themselves. Where once structured cubicles and heavy partitions stood, now stand hot desks, shared workspaces and even experienced based architecture. Employees are expected to spend more time at work, and a growing number of office fitouts are designed to encourage staff to spend their work hours at their desks, and their leisure time in the shared amenities like elaborate breakout spaces and creative games rooms.
 The technology of the office is rapidly changing too, with the most competitive companies providing all of the latest tools required for staff to be at their most efficient, all the time. With this increase in time spent at work and growing expectations of time put in, it's critical that office workers have a comfortable, safe and sturdy workspace, known as an ergonomic workstation. Regardless of whether you hot-desk, work at a small desk or even work from home, customising your space is small time commitment with huge benefits. At Jason L, we've compiled a list of the best office furniture to fit any role, as well as some tips to staying healthy and comfortable at work.
So what is an ergonomic workstation, anyway?
An ergonomic workstation is one that has been designed, structured and set up to provide maximum support and comfort, and is customisable to fit the individual. This means that in a given company, whilst each member of staff may have the same office chair, no single workstation will look the same.  Ergonomic furniture reduces the risk of workplace injury, increases safety at work and contributes to employee health. Safe Work Australia has reported that the cost of work related illness and injury has cost the Australian economy more than $60 billion per year, or 4.1% of the GDP, a large portion of which can be avoided by making smarter decision about how we work.  
Take our 

poll

 to find out how your office compares when it comes to workplace health and safety!

 
Workplace health includes physical and 
mental health
.
The greatest office expense
The average person spends at least 38 per week at work, and some estimates state that we put in almost six hours at our desks per day. Having an unsafe, uncomfortable or poorly designed workstation can lead to the following:
Short term discomfort, like neck pain and headaches

Long-term health issues, such as chronic back pain

Bad moods due to prolonged periods of discomfort

Decreased productivity

An increased risk of

 

R.S.I. and

 

carpal tunnel syndrome

.

Injury at work, which can lead to financial and personnel loss for a company
For more facts on how your health at work could be impacting your life, click here.
Areas that are commonly impacted by said injuries include:
| | |
| --- | --- |
| Hands | |
| Eyes | |
| Back | |
| Neck | |
| Legs | |
| Head | |

While these injuries may be caused by poor posture, a lack of exercise outside of work, obesity or the type of work undertaken, a badly designed workstation can be a major contributing factor.
What can be done?
There are several ways office workers can improve their health and wellbeing at work, including:
Setting up their workstations to an

 

ergonomic

 standard

Buying high quality,

 

comfortable

 and sturdy office furniture

Taking regular

 

breaks

 at work

Stretching

 the body regularly

Setting up their computer contrast appropriately to

 

avoid eye strain

 

Drinking water

 regularly
Pivotal Motion has put together a useful stretch guide for workers, that can undo the damage from a desk job. Read more here!

https://www.safety.uwa.edu.au/topics/physical/ergonomics/workstation
The location of your desk can also have a significant impact on your mood and comfort at work, so if you work from home or have flexibility in the office, consider:
Moving your desk near a window, so you have some natural light and a view that isn't just of John from Accounting's head

Adjusting the office lighting so there is minimal glare and shadows

Playing light music that creates a nice mood but doesn't distract

Adding some greenery to the office

Add some colour to an otherwise dreary office to change the vibe and keep things interesting

Keep moving throughout the day, so that your desk space doesn't become a dungeon, no matter how nice the view is.
We've put together a list of each part of your workstation, what to look for and how to decide what's right for you, from chairs to keyboards and even music for the office.
Part 1: The Essential Chair
Be the Adam Levine your office deserves with this bold and ultra comfortable office chair.
Now described as the new smoking, sitting for extended periods of time is considered detrimental to to a healthy lifestyle, and can contribute to obesity, diabetes, heart disease, issues with bowel function, weakened muscles, poor posture, spine stress, increased joint stress and even mental health problems. Unfortunately, on average office workers spend approximately 80,000 hours seated throughout their working life, and the modern office is set up in such a way that leaves little need for them to move around the space, except for the odd kitchen visit to check out what flavour of birthday cake is on offer this month.
For more on lower back pain check out this handy infographic.
Having the right chair is much like having the right boss: it encourages you, supports you and can be customised to suit your body (okay, maybe not that last one). When your chair is set up correctly and providing you with a comfortable support system you may not even notice it at all, but when it's causing discomfort and strain, you'll be distracted from your work and uncomfortable.
So, what should you look for in an office chair?
Whether you're choosing a life partner or an office chair, it's important to know what you're looking for before you start. Your life partner and your chair should be supportive and long-lasting, but there are a few other things to look for when selecting your chair, including:
Adjustable seat height options

A recline feature

An adjustable seat depth

Lumbar support

Adjustable armrests

A backrest

Memory foam (optional)
Do you suffer aches or pains from sitting all day at work? Find out what you can do about it on the Pivotal Motion website. 
Adjustable features are a must for any office chair.
https://www.gentlemansgazette.com/desk-chair-office-guide/
How to adjust your office chair
Table of comparison
Chair
Type
Key Features
Price
For
Images
Hawk - Mesh Back Ergonomic Office Chair
Ergonomic
Back tilt and height adjustment
Moulds to the body
Customisable colour and arms
Five year warranty
$189
Office workers on a budget
Classic office set-up
Home office
Ergonomic Ratchet Mesh Back Task / Operator Chair Heron
Ergonomic
Mesh ratchet back
Lower lumbar support
Optional arms
Сustomisable colour
$204
Modern workspaces
Busy corporate offices
Stackable Visitor / Conference Chair on Wheels Sydney
Conference
Available in blue, grey and burgundy
Stylish modern design
Plastic and upholstered varieties available
Easily transportable with wheels
$110
Conference rooms
Workspaces that require versatile office furniture
Waiting areas
Swan White Nylon Office Chair - White Frame
Home office
5 year warranty
Mesh, fabric or plastic back available
Adjustable mechanisms
Black or white frame available
$289
Stylish and modern workspaces
Dove Mesh Office Chair
Mesh
2 level mechanism enabling independent back moevement

 


Height adjustable
High density foam base

 


Mesh back
$129
Start-up office

 


Student workstations
Kookaburra - Conference / Event Side Chair PU Back
Mesh
Stackable

 


Upholstered in premium black synthetic leather
Durable and comfortable function chair
$160
Conference or board rooms
Reception
Eames Reproduction - Executive Boardroom Chair Padded Aluminium
Designer
Padded
Upholstered in premium synthetic leather
Polished die-cast, five-star aluminium frame and arms
$249
Boardrooms, executive offices
Eames Reproduction - Visitor Mesh Office Chair Cantilever Base Black
Designer
Stylish mesh chair
120 day risk free returns
Comfortable design
$198
Minimalist offices
Shared office spaces
Gene - Brown Executive Leather Office Chair White Frame
Designer
5 year warranty
Classy brown leather
Steel base

 


Supportive head rest
$1,442
CEOs, executives
Corporate and professional settings
Hawk - Lab Drafting Chair Polypropylene Seat
Drafting
Moulds to the body
Wide seat
Extra foot support
$273
Stylish offices
Drafting or raised work spaces
Heavy Duty Chairs - Laboratory Drafting Chair
Drafting
Heavy duty
Steel foot-ring
Back tilt mechanism
$242
Drafting or raised work spaces
Sit Stand Lab Drafting Stool Soft Polypropylene Round Seat
Drafting
360-degree movement
Height adjustment feature
$164
Drafting or raised work spaces
HumanScale Freedom Racer Textile Gaming Chair with Headrest
Gaming

Adjustable armrest
Lumbar cushion
$2106
Gaming spaces
Home offices
Take short 1-2 minute stretch breaks every 20-30 minutes. After each hour or work, take a break or change tasks for 5-10 minutes.

 

Tomato Timer

 is a great way to track your work and breaks!  

Check your posture to make sure you aren't straining.

If you work at a host desk, adjust the chair to suit your body before starting work.
Part 2: Defining Desks
The humble office desk is an element of the workstation we often take for granted, yet it is an essential part of a comfortable surface on which to work. A good table is sturdy, height appropriate, big enough to hold your computer, keyboard, mouse and other accessories, and have all of the required features to enable you to do your job with ease. Frankly, the lack of thought you put into your desk has really hurt its feelings. It's time to make things right.
You may be selecting a desk for a busy workplace, a home office or perhaps a gaming station, and it's essential to keep this in mind when doing your research. Questions to consider when choosing your office desk include:
What will the main purpose of the desk be for, e.g. computer work, meetings, technical tasks?

What is your budget?

What size desk do you need?

What aesthetic matches your office space? What colour and design do you like?

What kind of desk surface do you want?

Do you need storage?

Do you want an adjustable or stand-up option?
The height adjustable option
A relative obscure and novelty option until recently has been the stand-up or height adjustable desk.What was once an expensive option is now becoming far more commonplace in offices, giving employees the option to sit and stand as they complete their work. It's a strange feeling to be standing whilst typing at first, but once your body adjusts you'll start to notice the benefits, such as less stiffness and more flexibility. As has already been outlined, there is significant risk associated with prolonged periods of sitting, and workers who have been sedentary for more than 10 years have double the risk of getting colon cancer than their moving counterparts. Other risks include:
Increased risks of cancer

Increased risk of cardiovascular decay

Risk of developing muscular disorders

Back pain and headaches

Weight gain, obesity, diabetes

High concentration of sugar in the blood
Two hours of sitting is as harmful as 20 minutes of exercise is beneficial.
Read more here.
If a standing desk isn't in the budget or you're not quite ready to commit, there are other similar options available, including:
DIY standing desk, made by raising your workstation with products you already have

Locus Leaning Seat

Human hamster wheel

Manual desks
Table of comparison
Desk
Type
Key Features
Price
For
Images
Office Computer Desk
Home office
Durable design
Available storage

 


X-brace
$102
Study desks
Home offices
Small offices
Litewall Panel - Panel Office Desk Office Furniture
Home office
10 year warranty
Simple yet modern design
White, maple or wenge desktop options
$290
Simplistically designed offices
Litewall Panel - L-Shaped Corner Panel Office Desk
L-shaped
White, maple or wenge desktop option
Optional laminate pedestal
L-shaped design
$440
Employees who need extra room
Managers and executives
L Shaped Corner Panel Executive Office Desk
L-shaped
Classic design
Chrome legs
Matte black support beams
Optional modesty
$1,100
Busy offices
Executives
Sit-Stand Range - Electric Corner Standing Desk Black Frame
L-shaped
Electronic system
Optional desktop and modesty
Left or right return
Height adjustable
$1,441
Versatile office spaces
Executives
Litewall 2000 - Office Desk Commercial Entry Level
Straight
Multiple size options
Colour and modesty options
Laminate desktop finish
$270
Any office setting
Litewall Evolve - 3 Person Office Workstation Desk
Straight
Minimalist design
Desk storage
Customisable desktop
3 sizes available
$1,007
Offices requiring multiple close workstations
Call centres or teams who need to work in close proximity
Stand Up - Manual Height Adj Desk
Height adjustable
10 year warranty
Size and colour options
Height adjustable
$619
Health conscious offices
Stand Up Electric Height Adj Desk
Height adjustable
Colour and desktop options
Height adjustable
Bold black frame
$829
Health conscious offices
Spacious workplaces
Sit-Stand Meeting Table Electric Height Adjustable Stand-up
Height adjustable
10 year warranty
Black and white coloiur options
Seats 8 people
$2,399
Meeting rooms
Busy offices
Shared spaces

Tips
Choose a desk that suits your office purposes

Consider an adjustable desk if you plan on spending long hours at work

Choose a desk that matches your style and/or the office aesthetic

Select a desk configuration that suits your needs

Do your research

https://www.slideshare.net/kapiljain752/office-ergonomics-by-kapil
Part 3: Keyboards and mouses (or should that be mice?)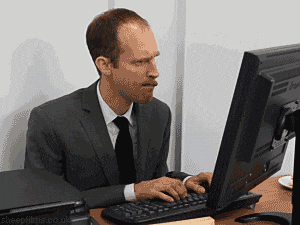 The Keyboard
Though perhaps used primarily as a mini placemat to collect sandwich crumbs, the keyboard makes up an important part of the workstation. Its smaller companion; the mouse, should be working in conjunction with it to make typing and digital tasks a breeze. If only it were that simple.
Selecting the right keyboard should involve the same amount of consideration choosing an office chair or desk does, and if done right, will still be going strong long after your laptop has crashed. If you're a gamer, the keyboard you use for work related tasks may be different from the one that leads you to world domination, as the best designs are purpose built to provide maximum comfort for the task at hand.
Features to consider:
Connectivity - do you prefer wireless or USB?

Keyboard switches - what kind of feel do you prefer when typing?

Design - is a standard keyboard enough or do you prefer an ergonomic set-up?

Colour - this includes backlights, particularly important for gamers

Size - how much space do your hard working fingers need?

Feel - is it comfortable to use?
For gamers, look out for:
Mechanical switches

Backlights

Re-programmable keys

Fast responding switches

Multimedia keys

Extra macro keys

Audio scroll wheel
The set-up
When setting up your keyboard at your workstation, start by resting your hands over the keys with both the keyboard legs up and down, and select which options feels most comfortable. Keep in mind that the tilted and split varieties are considered more ergonomic, but for a standard keyboard the adjustments need to be made by you.
The keyboard should be reasonably close to the edge of your desk, and there shouldn't be any papers, plates, equipment or technology between you and it. Your elbows should sit comfortably by your body, and your shoulders should be relaxed and unstrained. A wrist pad is recommended to provide added comfort.
Watch how to properly set up your keyboard and mouse.



https://www.youtube.com/watch?v=bEdun3AMqYo
Touch typing
Unlike during the good old days, learning how to type and use a computer is like learning how to drive: pretty essential to modern living. Most people are confident and even quick typers, but many are still not typing at their most efficient, and are straining their wrists and hands in the process.
Improve your touch typing with this handy

quiz

!
Touch typing may feel awkward at first, but once you get the hang of it will lead to:
More accurate typing

Increased speed

Higher levels of comfort

Less strain and discomfort

You looking like a total boss and being the envy of your non-touch typing colleagues
Don't be that guy. Learn to touch type properly.
The Mouse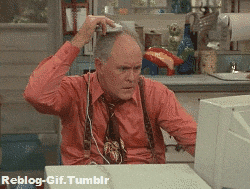 Don't be fooled by its small size and cute appearance: a computer mouse can (and will) cause you great pain and frustration if you select the wrong one. The most important feature of any mouse...are you are for it? Is...
How it feels.
It seems obvious right? Well, perhaps, but many people focus too much on price, appearance and size, when comfort far outweighs these considerations. The way your hand rests over the mouse and your palm grip will make or break your experience, as will its sensitivity (DPI) and features of convenience such as scroll and click options. Like when purchasing a car, taking a mouse for a spin is essential.
Features to consider:
Wireless versus wired

DPI

Bluetooth

Programmable buttons

Grip style

Trackpad alternative

Ergonomic design
If you're looking for a gaming mouse, check out this awesome guide to selecting the right one.
https://www.youtube.com/watch?v=Rtt5qwYDasw
Table of comparison

Tips
Choose a keyboard that is comfortable and appropriate for your work

Select a mouse that suits your needs, by determining when you will most use it

Test out your mouse before buying it to ensure it's comfortable

Follow one of our handy guides to setting up your keyboard for ergonomic comfort
Part 5: The Workstation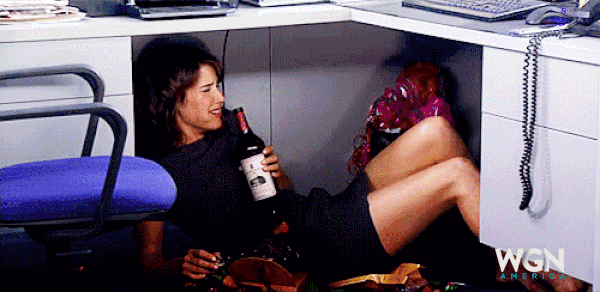 Once you've selected the right chair, a suitable desk and the perfect keyboard and mouse, you're ready to set up a workstation. Although it might seem as simple and chucking the chair under the desk and throwing the keyboard on top for good measure, there is a lot more that goes into setting up a comfortable, ergonomic and well design workstation, and if you do it right the first time you'll only ever have to make minor adjustments (unless you suddenly become a body builder. Then all bets are off).
So, what exactly should be on your desk?
What sits on your desk comes down to personal preference, but generally speaking, the less cluttered the space the more productive you'll be. Think about what you actually need to complete your daily tasks, and organise it all neatly within reach, but not too close as to impact your ability to type with ease. Anything outside of this should be stored in a draw or an alternate location.
An optional extra that can make a difference to your comfort at work, is the underappreciated footrest. It can relieve foot pressure, ease back and hip pain, and encourage you to sit correctly in your office chair. They are particularly useful if you have short legs and can even be used with adjustable desks!
Once you've adjusted your office furniture consider the following accessories for your workstation: 
USB hubs

Headphones

An office lamp

Extra screens

A footrest

A charging station

A heater or fan

https://prettyuglylittleliar.net/topic/933-cecilia-%E3%81%A1%E3%82%83%E3%82%93/?page=179
Your screen position and posture become key in determining where everything else should sit, so make sure you've followed the previous steps we've outlined before putting everything together.
When you're ready to set up your computer screens, remember that each monitor should be:
Positioned directly in front of you

Glare free

Tilted slightly upwards

Be at an arm's length distance

Positioned so you do not have to tilt or bend
If you have dual monitors, they should be:
As close to each other as possible

Angled to create a semi-circle like shape
https://www.practicalpainmanagement.com/pain/other/musculoskeletal/reducing-musculoskeletal-disorders-through-ergonomics
Find out what the most productive people have on their desks!
Table of comparison
Tips
Find a workstation that fits your office needs by selecting the right amount of space and storage
Set up your workstation to be ergonomically sound and comfortable before starting work
Position your workstation in a part of the office that has some natural light but minimal glare
Part 6: Tips for the Office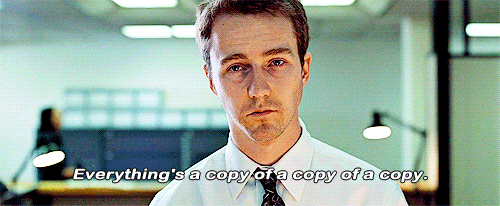 You've set up your workstation and have all of the office furniture and accessories you need by now, so you're probably feeling pretty good about yourself (go you!). The last part of our complete guide goes over a few final considerations for a happy, positive and healthy office, as well as a few tips on how to make your work more efficient. 
Let the music play!
https://me.me/i/its-november-i-can-finally-listen-to-christmas-music-in-3525159
Music in the office can completely change the atmosphere around you, helping you focus, relax, have fun or get motivated. For many workplaces, the preferred etiquette suggests that music be confined to headphones, but some have a regular stream of tunes playing throughout the day. If you work in an environment where calls are being regularly made or employees are often completing important and intricate work, cranking up the radio is not a good idea. If some music, perhaps in breakout spaces, is encouraged, however, consider the following awesome Spotify playlists:
The Office Stereo: https://open.spotify.com/playlist/37i9dQZF1DWSDCcNkUu5tr?si=W-A0fGFXRz-HjXr35TTQXA&nd=1
Peaceful Piano:  https://open.spotify.com/playlist/37i9dQZF1DX4sWSpwq3LiO?si=o2FTCTqKR8iSFf3nOH8tag&nd=1
Music for Concentration: https://open.spotify.com/playlist/37i9dQZF1DX3PFzdbtx1Us?si=dmDL78RVSBCJR0-h-M-WYw&nd=1
Gentle Piano Concertos: https://open.spotify.com/playlist/37i9dQZF1DWUqIzZNMSCv3?si=J2A3Z1G4RA-yXUZx6QvHGA&nd=1
Focus Now: https://open.spotify.com/playlist/37i9dQZF1DWZIOAPKUdaKS?si=7-3cQO-lT4q7HwiXFKsPkA&nd=1
Chilled Classical: https://open.spotify.com/playlist/37i9dQZF1DWUvHZA1zLcjW?si=HJu2v2mBSTSsxtiTXlxF1g&nd=1
Acoustic Blues: https://open.spotify.com/playlist/37i9dQZF1DX2iUghHXGIjj?si=fnIOTnrtTbyExq75ptmIyg&nd=1
 Hygiene in the office
It's so important to have an office full of healthy staff and clean workstations and shared spaces, not only to create a pleasant work environment, but to get the most out of your staff. Illness in the office can have a huge impact on productivity, leading to:
Loss of key staff for extended periods of time
Illnesses and infections spreading
A decrease in office morale
An increase in errors and mistakes 
Financial loss for a company
Many offices have a culture of encouraging employees to skip lunch, work long hours and avoid taking time off, which can have major long-term impacts on the company. Pushing staff physical and emotionally will not yield the best results, and may even lead to personnel and business loss. Take care of your staff, lead by example and put into place preventative measures, including:
Encouraging staff to clean shared spaces such as the kitchen and breakout rooms after use, by having antibacterial wipes and other easy to access cleaning products on hand
Erecting signs around the office reminding staff of hygiene best practice, on topics such as hand washing, regularly wiping down desks and phones, and throwing away out of date food
Having a regular fridge clean-out and providing labels for staff to mark their food
Telling staff to take their sick leave if they are unwell to prevent the spread of infection, and to enable them to get better as quickly as possible
Organising staff flu shots to take place in the office, at the cost of the company
Providing healthy snacks for employees
Participating in office initiatives such as fun runs and group yoga
Providing staff with ergonomic workstations to avoid injury
Offering counselling services to staff
Getting it done
If you've been working in an office for a while, you probably already have your own processes for each task you complete. But just in case you're doing things the hard way (god forbid), here are our favourite tips for working smarter, not harder.



Resources
For tips on how to maximise space in a small office, check out our handy infographic.
For a list of the must-have items every call centre needs, click here.
If you're looking for some fun accessories to add to your fabulous workstation, check out this list of 35 cheap things to add to the office.
For more tips on ergonomic workstations, office comfort or to buy a high quality piece of office furniture, visit Jasonl.com.au.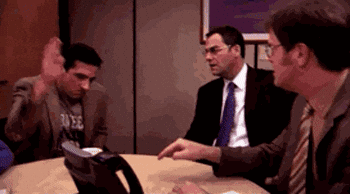 Sources:
1. Introduction to Office Ergonomics
National Institute of Technology Jaipur
https://www.slideshare.net/KAPILJAIN752/OFFICE-ERGONOMICS-BY-KAPIL
2. Choosing e Right Angles For Keyboard Safe
The Body Literate
https://thebodyliterate.com/visualizing-learning/sitting-at-computer-edward-tufte-ws/
3. R U OK? The question you need to be asking your team members
iHR Australia
https://ihraustralia.com/r-u-ok-question-need-asking-team-members/
4. Desk Chair Guide - Why & How To Buy An Office Chair
Gentleman's Gazette 
https://www.gentlemansgazette.com/DESK-CHAIR-OFFICE-GUIDE/
5. The Ultimate Guide to Buying a Computer Mouse
Logical Increments PC Building Guide
https://blog.logicalincrements.com/2016/02/the-ultimate-guide-to-buying-a-computer-mouse/
6. What is Ergonomics? 
Dohrmann Consulting
https://www.ergonomics.com.au/what-is-ergonomics/
7. Hazards, incidents and emergencies
The University of Western Australia 
https://www.safety.uwa.edu.au/incidents-injuries-emergency
8. Research and Statistics
The Department of Health
https://www.health.gov.au/internet/main/publishing.nsf/content/health-pubhlth-strateg-active-evidence.htm
9. It Doesn't Matter How Much You Exercise If You Also Do This
Time
https://time.com/3672428/exercise-sitting/
10. Two hours of sitting cancels out 20 minutes of exercise, study finds
CBS News
https://www.cbsnews.com/news/two-hours-of-sitting-cancels-out-20-minutes-of-exercise-study-finds/
---
---
← Older Post Newer Post →
---