Essential Tools for Office Administrators
The role of office administrator is defined differently in most companies. For some, the role combines elements of an office manager, group assistant and financial officer, but no matter what tasks are required, the office administrator must be many things, including:
A competent multi-tasker

A clear and effective communicator 

An agile learner with many skills

A flexible employee

A well organised team player 
We've put together a list of the best tools for office administrators, for efficient, peak performance. Comment below with the business tools you can't live without. 
For Calendars
You're probably already using some form of calendar to track your tasks, but you may not be using the best one for your purposes. Whether you're using a small paper book to keep track of meetings or just finding it hard to use the features of your online choice, there's always more to learn. 
There are so many options for digital calendars, with updates and changes happening regularly as new features become a reality. 

Google Calendar is used by millions around the world, one of the many products of the Google Suite. It's easy to set up, and lets you colour code appointments, easily send invitations, import other calendars, totally customise appointment settings and much more. If you're looking for a straightforward option, this is the one for you. 
Any.do is another popular choice, which helps organise your due tasks, creates lists and reminders and tracks your activity progress. Teamup is a flexible option that has similar features to other apps, in addition to letting you organise your team and share events. 
For Scheduling
Managing your schedule is a large part of staying on top of your workload, and for many administrators, part of the job involves managing the schedules of others, too. Using a digital calendar like the ones previously mentioned is commonplace today, but it doesn't have to end there. 
Scheduling is so much more than keeping track of appointments. It can maintain relationships, turn prospects into leads, and automate processes that waste your time. 
Calendly lets you display your availability via a link, meaning colleagues, clients and customers can be prompted to book an appointment with you by reading your signature block. Other useful apps like Doodle and Cogsworth have extra customisable features, and can even turn leads into new customers. 
For Accounting
You may be managing an entire payroll system or simply raising ad hoc invoices on occasion, but having an easy-to-use finance system will make managing payments secure and compliant. Many companies use systems that are outdated, difficult to use or completely counter intuitive, which ultimately costs those using them time, efficiency, and sometimes even sanity. 
Wave provides an easy way to create and track invoices, as well as the ability to accept payments for your business. Other features include automatic accounting integration, payment reminders, tax calculations and payment receipts. 
Xero offers a more comprehensive service, with a single touch payroll system used by over a million people all over the world. Not only can you create invoices and quotes, this system will allow you to manage payroll, reconcile accounts, claim expenses, create purchase orders and manage cash flow. 
For Catering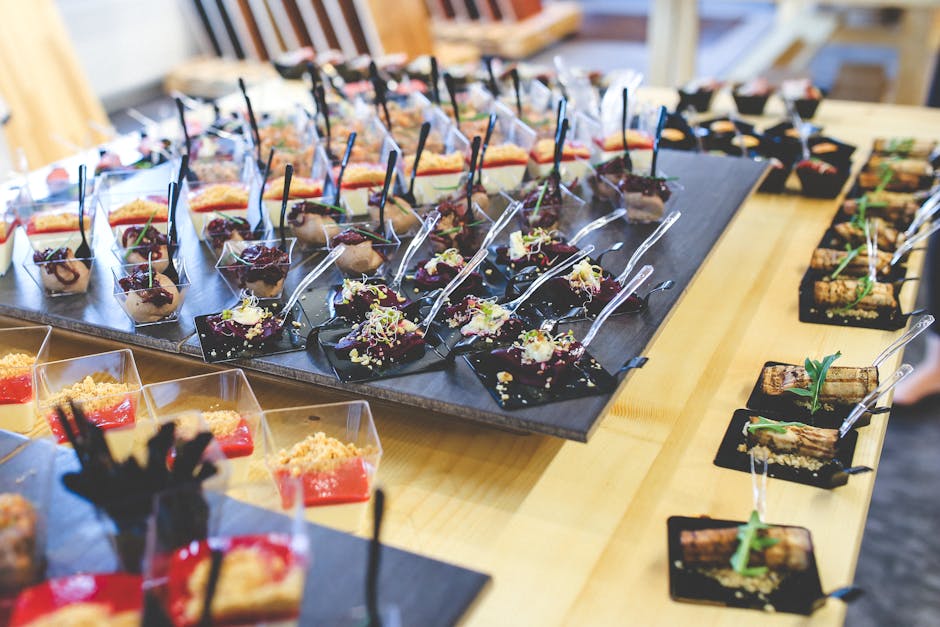 If your role involves setting up meetings or overseeing events, you'll most likely need to organise catering for those attending. Sure, you can run down to your local supermarket and pick up a clearance cake, but the better option is to spend a little more and let the professionals handle it for you. 
Services like Order-In allow you to choose from over 1,000 caterers from Sydney, Melbourne, Adelaide, Perth, Canberra, Gold Coast, Newcastle and Brisbane, which means you'll never be stuck without the right food your occasion. They deliver straight to your office for breakfasts, lunches and office parties. 

Find a good caterer in your area with a quick Google search so your office never goes hungry again. 
For Furniture
If your office furniture is doing its job, then you probably don't even notice it's there half the time. Your pieces should provide comfort and support while you work, but if they don't, you'll spend your whole day cursing your entire workstation.
With the right office furniture contact, you'll be able to easily update your furniture as soon as you need, without the fuss of trying out chairs for hours on end. Moreover, the right furniture will last a long time so you won't be spending much time shopping at all.
Jason L has an extensive range of options, including:
Office chairs, including ergonomic, drafting and mesh 

Stand-up desks

Tables

Sofas and lounges

Whiteboards and presentation boards

Cafe furniture

Electrical and accessories
Shop the full range here. 
For Communication
Long gone are the days of face-to-face contact. Well, not quite, but the modern office has de-emphasised long meetings and impromptu phone calls, opting for online chatting and conference calls, particularly to accommodate off-shore employees. 
Skype, Zoom and Google Hangouts are some of the most common tools used by businesses, for high-quality calls, instant sharing and online messaging. 
For instant messaging, Slack is a no-brainer, giving you the flexibility to message colleagues, as well as contributing to conversations grouped by channels, so only the right people see the right messages. 
For an integrated manager of employee requests, tickets and orders, try OfficeAmp for Slack. 
For Social Media Management
If you ever need to post company updates, event images or business details on social media, you need a social media management system. It saves a lot of time, let's you schedule posts in advance, and gives you a snapshot of mentions, comments and general engagement without having to log in to each social media channel individually. 
Sprout Social, Hootsuite and Loomly all offer free trials, giving you a chance to experience the easiest way to publish and post online. 
For Stationary
Stationary is one of those terribly dull things to think about, yet most offices still require basic items like notepads, notebooks and planners. Even in a primarily paperless, digital workplace, stationary can help turn ideas into visual representations and do much more.
Mega Office Supplies is a great starting point (there's a joke in there about a ballpoint pen but there isn't the time!), while Milligram sells clean, high-quality and up-market items. Try Padtastic for all your personalised stationary needs. 
For Lists
When you're not writing reports, taking minutes or completing data entry, you may be taking short notes, writing rough reminders or setting up to-do lists. For these less formal but still important tasks, we recommend Evernote, a simple way to organise your notes, and Wunderlist, a tool that helps you manage projects, plan activities and get things done. 
For Signatures

Sometimes in-person signatures are easy to obtain, but what about when your boss is travelling and you need a last minute approval? Having a tool to manage this process means you're covered when working with remote employees, but also saves time, ending the bottleneck process that is (often) getting approval from a superior. Try HelloSign for legally binding and automated signature solutions.
For Expenses

Expense reporting isn't something anybody enjoys, which makes having the right system even more desirable. It's important to have the right system in place, to remain compliant and to keep track of all spending. It also makes getting reimbursed easier and faster. 
The best ones let you upload receipts, record your expenses, track finances and even manage invoices while you're there. Try Quickbooks, Zoho Expense or ExpenseTron (which integrates with Slack). 
For Events


Managing your own events is a big undertaking, made only more difficult by taking the ticketing in-house. While there will be an associated fee, event management programs take care of ticketing, registrations and payments, and let you add waivers, forms and countless other details. They keeps you compliant and consistent, and can often mean extra promotion for your event. Check out Eventbrite or TryBooking. 
For Project Management
For some, a project management tool seems like just another cumbersome thing to use, in a day full of conflicting priorities and very little time. Setting up a project management tool, however, can completely change the way you work. They allow you to track your time, manage accountability, develop projects, communicate with colleagues and provide a transparent system of management. 
Trello is the star of project management tools, with a clean and user-friendly interface that's easy for anyone to use. Asana is another favourite of many, and provides a great platform to manage productivity, projects and daily tasks. 
For Relationship Management
A customer relationship management system is pretty much essential for the modern day office. Not all are created equal, and if you've worked in multiple companies, you've probably come across the ones that promise to help you but actually waste your time, frustrate you and make your job harder than ever. Consider trying:
Insightly: securely stores information with a flexible record structure, linking feature and data modeling.
Zoho: helps you engage with leads and clients, builds a scalable sales system and offers business insights.
Freshsales: AI-based lead scoring for phone, email and activity captures.

Pipedrive: provides automated tracking and interactions, feeding leads directly into your pipeline.
For Travel
For many, the travel agent has become obsolete. It's so easy to compare prices and book travel online, many no longer feel the need to consult the experts. The problem? Even if you can find the best deals, it takes a whole lot of time, organisation and planning. 
Travelperk makes booking, managing and planning your business travel really straightforward, and even includes insights on optimising your travel budget. Egencia is another useful tool, which keeps your corporate travel compliant and easy to track. Read more here. 
For Digital Storage
Digital security and storage are incredibly important at work. They protect your data, give you the freedom to work confidentially, and make accessing your files easy, simple and convenient. 
For basic storage, Dropbox helps you organise your files in a central location, while programs like Sync provide storage, sharing and collaboration options, real time syncing and end-to-end encryption. 
References
Trello
https://trello.com/
AttendanceBot
https://www.attendancebot.com
Asana
https://asana.com/ 
Expensetron
https://www.expensetron.com 
Travelperk
https://www.travelperk.com/ 
Skype
https://www.skype.com/en/ 
Zoom
https://zoom.us 
Google Hangouts
https://hangouts.google.com/ 
Google Docs
https://www.google.com/docs/about/ 
Google Forms
https://www.google.com.au/forms/about/ 
Google Sheets
https://www.google.com/sheets/about/
Google Calendar
https://calendar.google.com 
Hootsuite
https://hootsuite.com
Amazon
https://www.amazon.com.au
Evernote
https://evernote.com/
Wunderlist
https://www.wunderlist.com/
HelloSign 
https://www.hellosign.com/
Eventbrite
https://www.eventbrite.com/
Dropbox
https://www.dropbox.com/
Any Do
https://www.any.do
Teamup 
https://www.teamup.com
Insightly
https://www.insightly.com/
Note: It is our responsibility to protect your privacy and we guarantee that your data will be completely confidential.