Como Spacious Ceramic Table for the Modern Office
Como Spacious Ceramic Table for the Modern Office
Como Spacious Ceramic Table for the Modern Office
SKU: C408K05|2668()
Quantity: 7
Shipping
Delivered by

Estimated availability date: Sun, 07 Jan, 2024

Final shipping calculated during checkout.

See estimated shipping here

Australia-wide assembly.

See estimated assembly cost here
Returns
There is a 14 day return policy on this product. T&Cs apply
Free floor plan & quote
Dedicated project manager
Australia's widest stocked range
Delivery & complete assembly
Product description
I'm the Como Spacious Ceramic Table for the Modern Office, a functional piece for the contemporary workplace. Not only do I serve a practical purpose with my wide, rectangular tabletop, I'm a contemporary design lover's dream with my stunning ceramic top. Expertly created for the modern meeting room or corporate office, my durable base is built to last and my timeless look will suit any room.
Top dimensions (mm)
2000x1000
Leg/frame finish
Epoxy leg
A = 2000 mm, B = 1000 mm
See more
Warranty
2 Year Warranty
This Product is guaranteed for a period of two year against faulty workmanship and/or raw materials for normal office use - i.e. 8 working hours per day. For more info please call 1300-527-665 or email customerservice@jasonlcomau.
Delivery and assembly rates
Detailed delivery policy information.
Standard
JasonL's standard delivery service which includes delivery to Ground Level only. Goods will be delivered to site as long as there are no impeding stairs. As orders can arrive via pallets, JasonL customers must be in a position to receive pallets or unload the goods from the pallet without the aid of the drivers.
Upgraded
Roll out the red carpet with JasonL's upgraded delivery. This door to door service includes utilising a 2 man team, with delivery guaranteed to ground level and any level that has lift access.
Please contact JasonL directly for an upgraded delivery quote
Delivered in
5 to 7 Business days
Amount Spent
Cost

$0.00 - $199

$19

$200 - $499

$35

$500 - $999

$75

$1000 - $1,999

$150

$2,000 - $2,999

$250

$3,000 - $3,999

$350

$4,000 - $4,999

$450

$5,000 - $5,999

$550

$6,000 - $6,999

$650

$7,000 - $7,999

$750

$8,000 - $8,999

$850

$9,000 - $9,999

$950

$10,000 - $20,000contact for
custom quote
Pickup available
from
2A/149 McCredie Road Smithfield, NSW 2164
Mon - Thur 9am to 5pm Fri 9am to 1pm
Express
3 to 5 Business days
| Amount Spent | Cost |
| --- | --- |
| | $70 |
| | $150 |
Amount Spent
Cost

$198

$199

$299

$399

$499

$599

$699

$799

$899

$999

$1,099

$10,000

TO

$20,000

contact for
custom quote
*Terms and conditions apply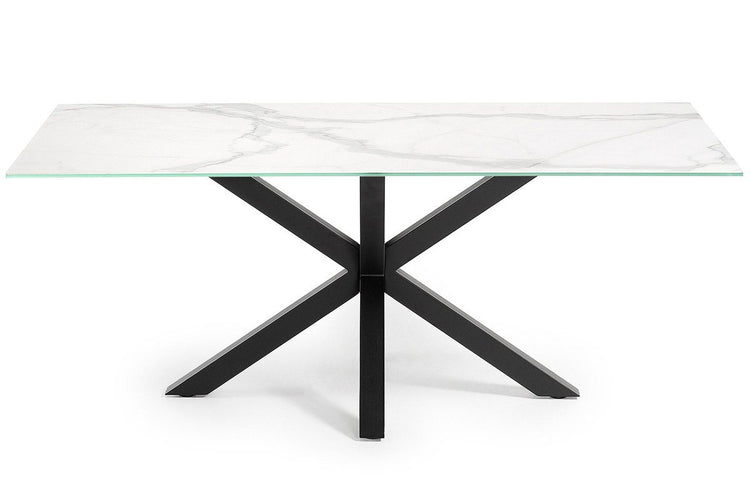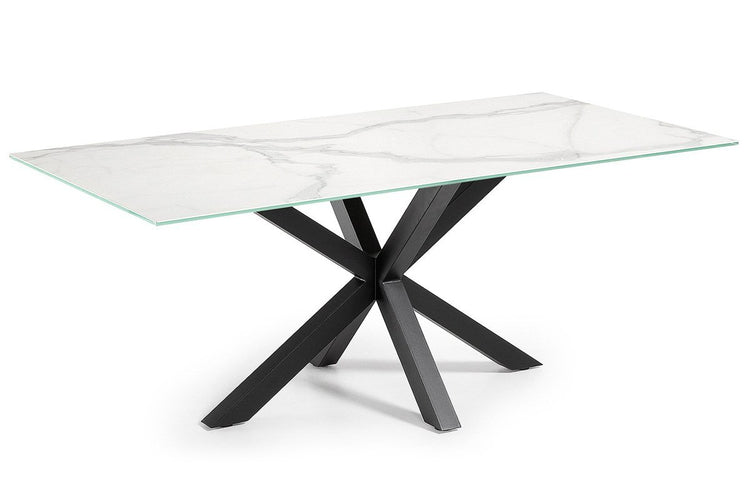 Frequently bought together
I'm the Starling Mesh Back Office Chair, a stylish and reliable chair for a range of professional settings.I have a mesh seat and back for breathability, a strong nylon frame and a chrome gas spring. I am height adjustable and...

Add a touch of elegance to your workspace with me, the Swan Black Fabric Office Chair with a white frame. With a plush fabric backrest, I provide the ultimate comfort for those long work hours. My white frame adds a...

Stay cool and comfortable all day long with me, the Swan Mesh Office Chair. My breathable mesh backrest allows for maximum airflow, ensuring you stay comfortable even during long work hours. With a white frame to match any office decor,...

Great to meet you! I'm Dove - the quintessential office mesh chair, start-up or student chair. If you are starting out or perhaps looking to furbish a commercial, home or entertainment environment, I am your guy! I come with a...
Quadro A Leg Modern Boardroom Table - Rounded...
$572
Delivered in 3-5 business days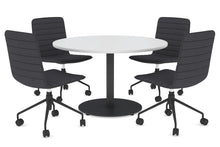 Sapphire Round Meeting Table - Disc Base [1000...
$160
Delivered in 3-5 business days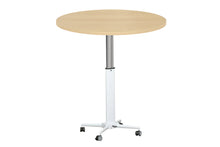 Vision Height Adjustable Round Sit Stand Meeting Table...
$436
Delivered in 5-7 business days
Assembly required
Yes
Yes
Yes
Tools required
Hand drill (assembly will require drilling wood screws into the laminate tops)
Hand drill (assembly will require drilling wood screws into the laminate tops)
Hand drill (assembly will require drilling wood screws into the laminate tops)
Height (mm)
740
730 (755H with tops)
670 - 1050
Top dimensions (mm)
1800 x 1100
1000 Dia
600 Dia
Total length (mm)
1800
1000
600
Total width (mm)
1100
1000
600
Maximum load (kg)
75
55
45
Product weight (kg)
50
37
19
Surface finish
White, salvage oak, dark oak
White, maple, wenge, black, salvage oak, dark oak
Edge
Rounded corners, ABS straight edge
ABS straight edge
Leg/frame finish
White and black powdercoated
White, black powdercoated and stainless steel
Frame material
Metal
Cast iron
Use
Suitable for indoor only
Suitable for indoor only
Top material
Laminate
Laminate
Table top thickness (mm)
25
25
25
Pre-drill pattern provided
No (need to drill screws underneath top)
Screws will need to be drilled into top
This product include
Screws to attach a variety of tops, please check screw length is correct for top prior to drilling
Leg finish
Powder coated ivory steel stand
This product does not include
See more
Fitouts?
Fast
.
With the widest range of stocked
commercial-grade office furniture in Australia we deliver quality fitouts fast, nationwide.
We assist
you through
every step.
Free floor plan & quote
Dedicated project manager
Australia's widest stocked range
Delivery & complete assembly
Get a quote
Choosing a selection results in a full page refresh.