Jason L's Top 9 Tips for Better Posture and Workplace Ergonomics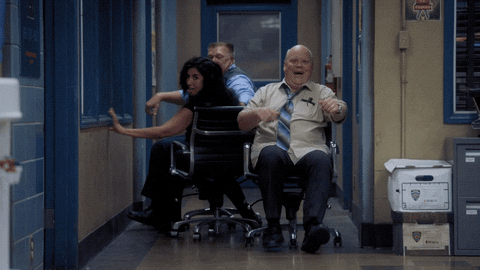 The term ergonomic has become somewhat of a buzzword over the last few years, as many companies have been made aware of the dangers of poorly designed workstations and office set-ups. It's easy to make superficial adjustments to make your office seem compliant (more on standards and compliance at Methis), but ensuring that you're comfortable, safe and at your most efficient at work is vital to your health and safety, and failing to do so could end up costing you, and the company, both a physical and financial penalty. 
At Jason L, we're committed to selling the highest quality, no-nonsense office furniture, at an affordable price. We're the experts on ergonomic furniture, so have put together a list of our top tips for setting up an ergonomic workplace, to ensure you start 2019 as safely and comfortable as possible.  
1. Learn how to set-up your workstation
At some point throughout your career you've probably been subjected to a painfully dull an unnecessarily long induction process (read how to develop an engaging induction at Induct for Work), which most likely covered a range of things you didn't need to know and skipped the most important part: setting up your office workstation.
Setting up an ergonomic workstation must include:
Adjusting your chair to a suitable height, so that your feet touch the floor or sit on your footrest, and your back is straight.

Ensuring your forearms are straight and your hands are resting on your desk or your keyboard support.

Checking that your chair's tilt angle is suitable, preferably so that your shoulders and hips are straight.

Checking that your chair back is sitting at the right height, giving you maximum lower back support.

Ensuring that you're sitting properly in the chair and not leaning forward or sitting on its edge.

Checking that your monitor is at arm's length and that your eyes line up to the top third of the screen, so that there is no neck strain required to view your computer (read this handy Ergonomics Cheat Sheet by Ergotron).
For more on setting up your workstation, read this handy guide on BackCare.
2. Take breaks and move around
Taking regular breaks is beneficial to both your mental and physical health, particularly when it comes to long hours in the office. Stretching is another important part of taking regular breaks (more on that later), so be sure to check out the office stretches Open Fit recommend that can be done at your desk.

While it can be difficult to have a say in the type of chair you want at work, it's certainly a conversation worth having. Be prepared with your case for why having the right chair will increase your productivity, make you more likely to work longer hours and cost the company less in the long run, and offer an affordable yet ergonomic solution.
Our favourites are:


Hawk - Mesh Back Ergonomic Office Chair Black Height Adjustable Arms
Swan White Nylon Office Chair - White Frame
Smile and Enjoy - Executive Fabric Office Chair Medium Back
Sparrow - Task Office Chair Medium Back Black Height Adjustable Arms
Swan Black Mesh Office Chair - Black Frame
For a more detailed look at the benefits of ergonomic chairs, check out our infographic on how to find the best office chair for you. Still not sure? Read the Ergonomics Health article on why you should buy an ergonomic chair here.
4. Invest in a proper workstation

It may seem like a basic desk and a simple chair are all you need to get your job done, but in actual fact, a proper, ergonomic, safe and comfortable workstation requires far more than that. Your workstation should include:
A desk, either standing traditional.

An ergonomic chair, with height and tilt features.

A monitor and desktop or laptop, which may or may not include a docking station and laptop stand.

A keyboard and mouse.

Desk accessories, including document stands, wrist support and mouse support.

Other accessories and items, including a water bottle or notebook (more on the must-have products for your office on Product Hunt).
Make sure that your workstation includes all the necessary items to make your job easy, and read more about office ergonomics at the Mayo Clinic.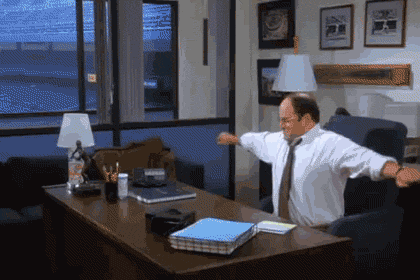 5. Learn how to stretch
Stretching is such a vital part of a healthy office life, giving you a chance to loosen up, correct your posture, and take a break from the unnatural sitting position. 
Wanting more? Visit Themuse to read about the 17 desk stretches they recommend.


6. Pay attention to how you sit and work, and note any bad habits that arise
It's easy to notice bad posture, squinting, leaning and other bad habits in colleagues, but when was the last time you paid attention to your own default working position?
Watch out for:
Sitting at the edge of your chair.

Leaning forward towards your desk.

Slouching.

Squinting.

Back, neck and shoulder strain.

Physical discomfort of any kind.

 
When you're at your desk, you should be:
Sitting with your feet on the floor, either flat on the ground or on an appropriate footrest.
Sitting on a chair that is adjusted to a height that suits your own dimensions.
Looking at a screen at eye level.
Resting your hands on your keyboard, with your elbows relaxed and not pitched upwards.
Resting your hand on your mouse without strain.
Sitting with your accessories, such as pens, notebooks and your water bottle, within close reach.
Stretching regularly (visit Ergonomics Now for a great list of office stretch exercises).
Think you might have some bad habits? Read Career Addict's guide on eliminating bad habits from your life.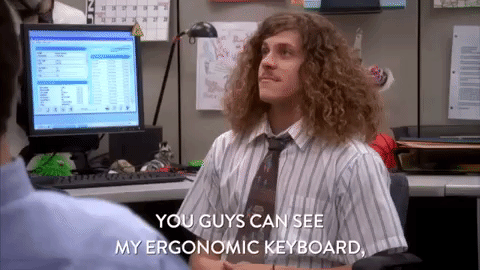 7. Consider changing your keyboard, mouse and desk accessories
Although this is an important part of your workstation set-up, it's also a highly personal and customisable. When organising your desk, make sure your keyboard and mouse is comfortable, you have only necessary accessories within reach, and you feel able to do your best work.
Microsoft Natural Ergonomic Keyboard 4000

J. Burrows Ergonomic Vertical Wireless Mouse Black
For more on how to get the most out of your keyboard, check out our infographic on typing correctly.
Our top standing desks are:
SitStand Range Stand Up Electric Height Adj Desk White Frame
 Stand Up - Manual Height Adj Desk White Frame
Sit-Stand Range - Electric Corner Standing Desk Black Frame Left or Right Side Return

Sit-Stand Range - Stand Up Electric Height Adj Desk Black Frame 
For the full range, click here.

8. Consider a standing desk
If a standing desk is out of the question due to financial or space constraints, consider a pop-top or mini option like our Pop Top Stand-up Height Adjustable Desk, which gives you the benefits of a standing desk at much lower price (sitting at wok could be killing you - read more at Bulletproof).
2 hours of sitting is as harmful to you as 20 minutes of exercise is beneficial! (Find out what the 7 benefits of a standing desk is by reading this awesome article from The Mission).

Sitting for extended periods of time can increase your risk of illness, including cardiovascular disease.

Those who have spent more than 10 years living a sedentary life have twice the likelihood of getting colon cancer than those who have not.
Read more here, and for an indepth look at whether you should sit or stand at work, check out this article from Men's Health.
 9. Learn how to sit correctly
We've touched on it already, but to learn about the ergonomics of sitting well, read more here, and learn how to improve your posture for back health at Fit for Work.
Sources
---
---
← Older Post Newer Post →
---