From Design to Technology: Here are the Top 10 Office Trends of 2019
2018 already feels like a faded memory - especially to those who had a messy New Year's Eve - and 2019 is full of possibilities, hope and change. Perhaps you're starting a new role or looking to make a fresh start in an old one, or are simply finding ways to innovate and breath new life into your office space.
It isn't just factors like employee satisfaction that should play a role in your 2019 planning, however. To really thrive in 2019, it's essential to consider employee health, office design, safety and comfort, new technology and how to get the most out of your office space. At Jason L, we work hard to provide our customers with the latest in ergonomic furniture, accessories and design solutions for any office, no matter the size, scale or company. Read on to discover the top 10 trends on 2019.
1. Experience-driven Spaces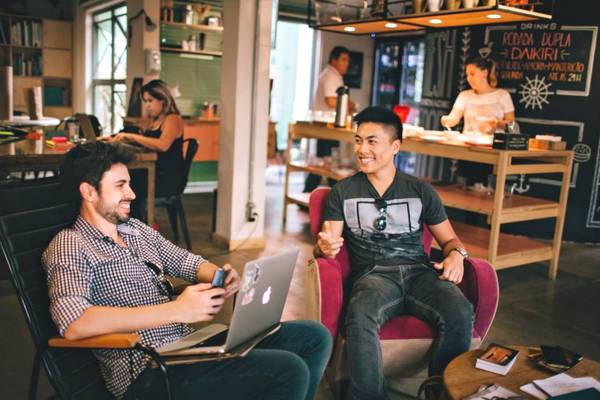 According to wurkspace7;
Experience-driven spaces refer to the incorporation of characteristics in the design of a workplace that orbits the user-centric elements of space optimisation; ultimately emphasising the importance of employee experience at work.
In 2019, expect to see a rise in this type of working environment, where the space is redesigned to enable maximum employee engagement both on and off the clock.
These may include:
Games rooms, or spaces that include items like table tennis tables

Yoga spaces: check out these yoga poses to get you through the day

Immersive spaces

V.R. rooms

Sleeping pods and relaxation rooms

Massage rooms

Cafes and breakout rooms

Office libraries, like the ones K2 Space predicts 
Other features of experience-driven spaces include music, textured walls, and spaces that stir the senses.
2. Eco Workplaces 
The eco-workplace is the workplace that is conscious about its environmental impact, that considers the impact of its footprint, and encourages, enables and empowers employees to be environmentally friendly. But really, what does that mean? How can you incorporate best practices into your daily workplace routines? You could:
Make recycling easy, by providing bins and discouraging single use plastic
Go paperless and implement a digital filing system (read more on how to go paperless at eFileCabinet)
Consider solar panels for the office
Set up bike racks to encourage riding to work
Set up a car pool club to encourage employees driving to work together, which has the added bonus of facilitating team bonding
Maximise natural light and cut back on artificial lights where possible
Encourage employees to turn off their computers, devices and lights when not in use
3. Open Plan Offices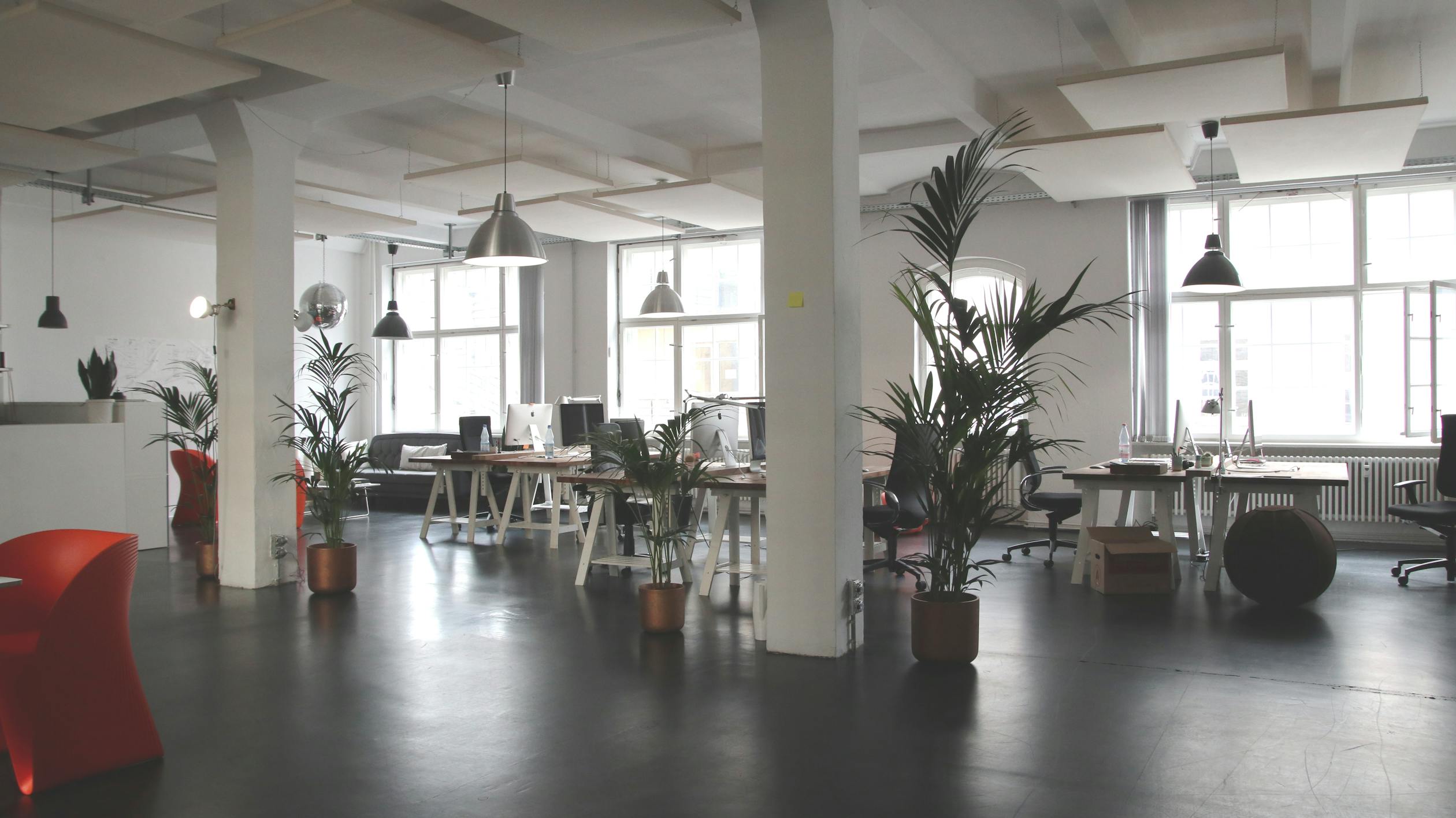 The rise of the start-up and the unconventional workplace has made clear that open workplaces, hot-desking and agile spaces are not going away any time soon. Particularly for smaller companies with minimal space available, open plan offices provide an opportunity to fit in more people, get the most out of a room and enable team work. Open plan offices also:

Encourage collaboration

Enable flexibility

Can be a clever way to take advantage of space

Give employees the opportunity to work with other teams and get to know how various departments outside of their own operate
Open plan offices do have challenges however, such as a possible increase in digital, as opposed to face-to-face, interactions (read more here). In order to combat these, consider:
Investing in noise cancelling headphones

Creating small barriers to decrease noise and increase privacy

Book meeting rooms for sensitive conversations or when you need to focus in a quiet space

Take breaks outside of the office: read more on how to take intentional breaks at work at the Better Humans website.
According to ewiworks, open office spaces are becoming too bright with LED lighting systems, and though they may be better for the environment and the bottom line, 
"Without partitions and closed-off spaces, workers become exposed to much more light in open office spaces. Additionally, newly designed work spaces often maximize their exposure to natural light. This, combined with overhead LED fixtures, can cause very excessive light levels."
Find out how EWI Works can help your company here.
Read more about how to make the most of an open-plan office, and don't forget to finish off the area with some high-quality, ergonomic chairs:
Dove Mesh Drafting Chair
$315
3 years

2-lever mechanism
Nylon base
120kg load 
Best Price Guaranteed
Adjustable arms
Assembly required

Swam White Nylon Office Chair - White Frame
$304
5 years

Available with either black or white frame
Adjustable mechanisms to alter height and posture
Lockable design
Tension adjustment
Assembly required

Dove Mesh Office Chair
$136
3 years

2-lever mechanism
Breathable material
Highly durable construction
890-1000 chair height range
Assembly required

Eames Reproduction - Boardroom Office Chair Medium Back Black
$314
3 years

Best Price Guaranteed
Chrome features
Polished five star aluminium base
Affordable reproduction
120 Day Risk Free Returns included
120kg max load 
Back tilt adjustment

Sit Stand Mesh Drafting Chair Adjustable Arms Shrike
$388
5 years

Jason L Moulded Foam
Back tilt adjustment
Adjustable arms
Comfortable mesh back to provide ventilation
Automatic tension control
Assembly required

Heron Ergonomic Office Chair - Adjustable Arms
$352
5 years

Best price guarantee
Available in three colours: blue, black and grey
Black height adjustable arms optional
3 lever independent seat and back adjustment
Ratchet back height adjustment
ISO 14001 certified

Plover Ergonomic Chair - Synthetic Leather Seat - Adjustable Arms
$404
5 years

Synthetic leather
Back tilt adjustment lockable in upright position
3 lever independent seat and back adjustment mechanism
Ultra comfortable design
Nylon base frame material
Height adjustable
Assembly required

Smile and Enjoy - Executive Fabric Office Chair Medium Back
$693
5 years

Best Price Guaranteed
GreenGuard certified
Lumbar support with Jason L's patented foam
Comfortable arm rests
Adjustable tension control 

Smile and Enjoy - Executive Fabric Office Chair High Back
$740
5 years

Best Price Guaranteed
GreenGuard certified 
140kg weight load
Fabric seat
Mesh back
97% recyclable 
Height adjustable 
120 Day Risk Free Returns

You Beauty Managerial Mesh Chair - White
$647
10 years

Can be customised to include optional arms and a headrest
Nylon base material
Fabric seat
Wire control and self balance mechanism
Assembly required
Height adjustable 
Back tilt adjustment 

Kookaburra - Medium Back Office Chair Synthetic Leather Black
$316
3 years

Jason L High Density Cut Foam
120 Day Risk Free Returns included
Synthetic soft leather 
High density foam
Optional lockable upright position
Chrome steel with rubber padding 
Black nylon finish
Assembly required 

Eames Reproduction - Boardroom Office Chair High Back White
$367
3 years

Best Price Guaranteed
Classic design
Sling pocket
Comfortable seat pad
Upholstered premium with synthetic leather
Swivel and tilt mechanism 
Polished aluminium arms 
Lightweight and corrosion-resistant 
Assembly required

Raven Drafting Chair
$274
3 years

Best Price Guaranteed
2-lever mechanism
High back with extra support
High density foam base
Footrest included
Assembly required 
Black nylon base

Haworth Zody Task Chair by Haworth - Plastic High Performance Task Chair High Back
$796
12 years

Best Price Guaranteed
Available in two base: Aluminium and Plastic
Optional black height adjustable arms
Adjustable lumbar support
Assembly required

Shrike Ergonomic Chair
$399
10 years

Best Price Guaranteed
Ratchet back height-adjustment
Height adjustable arms
Assembly required 
Nylon base

HumanScale Liberty Task Adjustable Arms Chair
$1,168
5 years

Australian made
Adjustable duron arms
Revolutionary counter-balance mechanism
Oxygen revive fabric, oxygen revive fabric, oxygen inhale fabric
Available in four colours: black, blue, grey and red
AFRDI approved

Lark Drafting Swivel Chair
$466
5 years

Best Price Guaranteed
Available in three colours: black, brown and dark grey
Optional adjustable arms
Assembly required
Adjustable seat height mechanism, height adjustable
Comes in a PU leather or fabric finish
Stylish chrome footrest

HumanScale Smart Plus Arm Chair
$1,867
15 years

AFRDI approved
Adjustable duron arms
Black frame with polished aluminum
Self-locking couter balance recline mechanism
Provides an automatic lumbar support
Monofilament stripe back
Assembly required
Back tilt adjustment

You Beauty Managerial Mesh Chair - Black
$535
10 years

Best Price Guaranteed
Flexible chair
Wire control and self balance mechanism
ISO 14001 certified
Height and back tilt adjustment
120kg max load
Assembly required

Heavy Duty Lab / Chair - Industrial Black Polystool
$295
10 years

Best Price Guaranteed
AFRDI approved
PU seat
Drafting chair
Modern mesh back
Back tilt and height adjustable
Assembly required

 
Commercial Furniture Direct Morpheus Executive Office Chair - Low Back
$559
5 years

ISO 14001 certified
Aluminium arms
PU leather
Synchro mechanism
Back tilt and seat tilt adjustable
Assembly required
4. Bringing Nature into the Office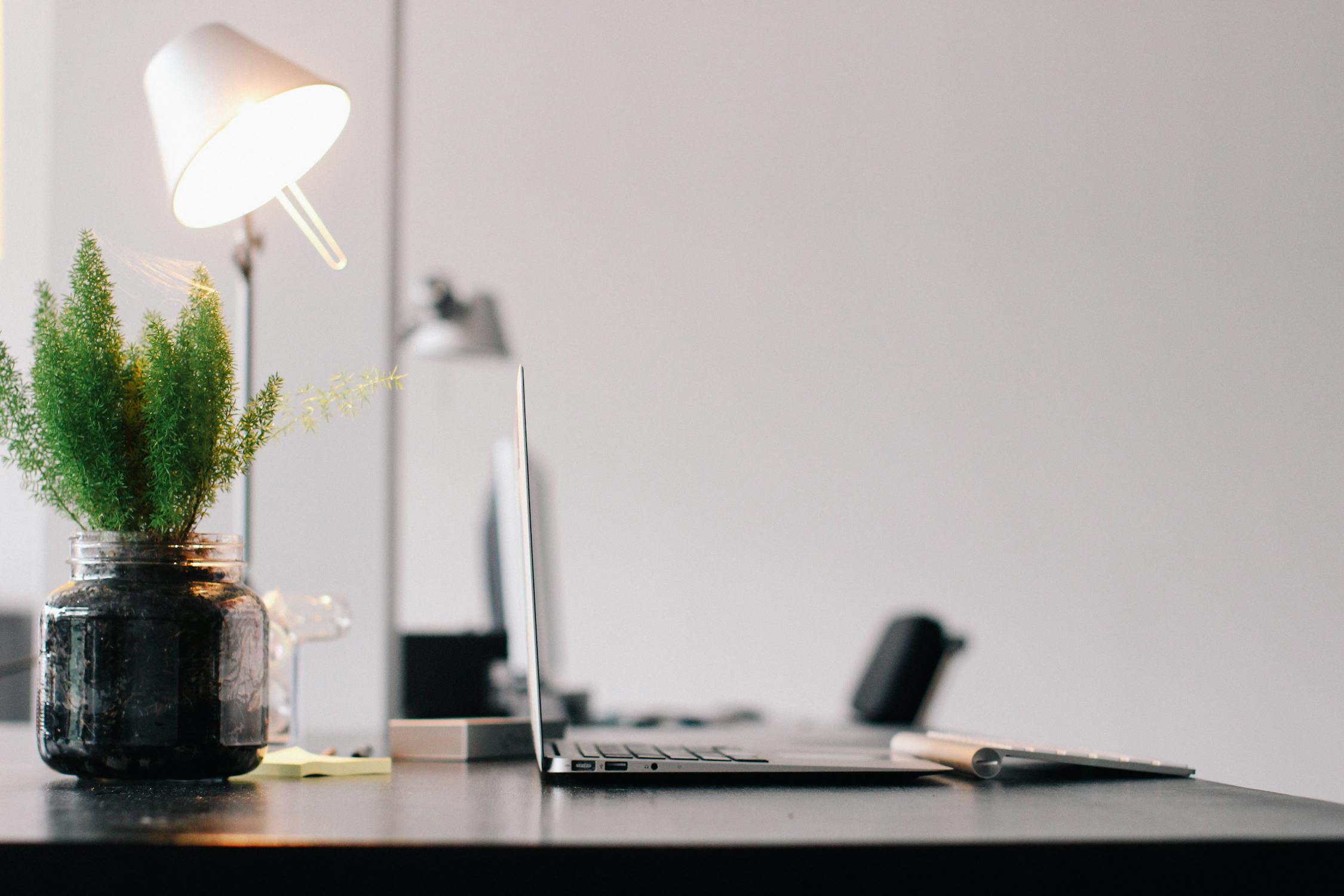 Bringing nature indoors is a trend that has been a long time coming, as companies have started to expect longer hours from employees, and many of us find ourselves spending the majority of our time at a computer, whether for work or pleasure. Undoubtedly, there is no substitute for the experience of spending time in nature and breathing in fresh air, but bringing greenery, plants, and a little bit of nature indoors is an wonderful alternative.
Decorating the office with plants:
Is an easy way to add colour to an otherwise dull space

Can reduce stress in the office

Brings a taste of the natural world into the sometimes oppressive office space

Can remove pollutants from the air
Our favourite trends are:
Moss walls, 'the perfect green wall alternative' according to Ambius

Small indoor plants

Succulents

Jade plants

Peace lilies

Orchards

Any kind of biophilic design
Jason L has a range of office plants that are low maintenance and affordable. Check out our vertical plant walls here, and check out our handy infographic on why you need an office garden. 
Here are a few of our popular plants to get you started:
Flora Artificial Real Touch Phal Orchid in Gloss Ceramic Pot 600mm
$83
1 year

Looks real
No maintenance required
Comes in a stunning ceramic pot
Bold piece

Flora Artificial Raphis Palm with 333 Leaves 1500mm
$286
1 year

Tropical, fun and bright
333 leaves bursting from branches
No maintenance required

Fiddle Leaf Rubberised Tree 900mm
$206
10 years

Statement piece
Big, glossy, violin shaped leaves
Native to tropical regions

Flora Artificial Desert Succulent
$34
1 year

Peace, resilience and tenacity
Low cost piece
ISO 14001 certified
Comes on ceramic pot

Productify Activity Based Partition Screen - Whiteboard/ Echo Felt Board
$1,116
5 years

Can also be used as a whiteboard or a pin board
Works well as a partition screen or feature wall
Available in three sizes

Flora Artificial Real Touch Phal Orchid in Silver Pot
$212
1 year

Artificial plant bursting with beauty
Elegant and graceful
No maintenance required

Flora Artificial White Peony in Glass Vase
$161
1 years

Made up of blush and lilac flowers
Low maintenance
3000mm fully expanded
Rich green leaves
Comes in a high-quality glass vase

Flora Smargago Potted Plant Group of 10 Branches with 160 Leaves 660mm H
$100
1 year

No maintenance required
10 impressive branches
ISO 14001 certified
660mm

Z Fiddle Leaf Tree
$206
10 years

No maintenance required
Varied leaf shape
High quality artificial plant
Available in four heights: 1130mm, 1200mm, 1680mm and 2000mm

Flora Artificial Orchid Phalaenopsis in Antique Brass Bowl
$85
1 year

ISO 14001 certified
Comes with small antique brass bowl

 
5. Getting the Most Out of Limited Spaces
Large office spaces, like rental properties, are a luxury desired by many but attained by few. As such, getting the most out of limited spaces has become a project that was perhaps born out of necessity, but has grown into a one of efficiency, style and design.
Setting up an office in a small area can seem like a daunting task, but with a few key stylistic choices, strategically positioned pieces and a willingness to embrace a new way of working, can end up leading to a better office.
When working with limited space, consider:
De-cluttering all areas

Styling your office with a minimalist theme

Using vertical space: find inspiration at Apartment Therapy

Thinking twice when selecting accessories, furniture and decorations
Our favourite design trends are:
Sit-stand workstations

Curtains and flexible room dividers

Multi-person desks

Flexible, multi-purpose spaces (read more on Office Space)
When redecorating your office space, why not invest in some high-quality, ergonomic furniture, too? 
6. Wellness and Employee Health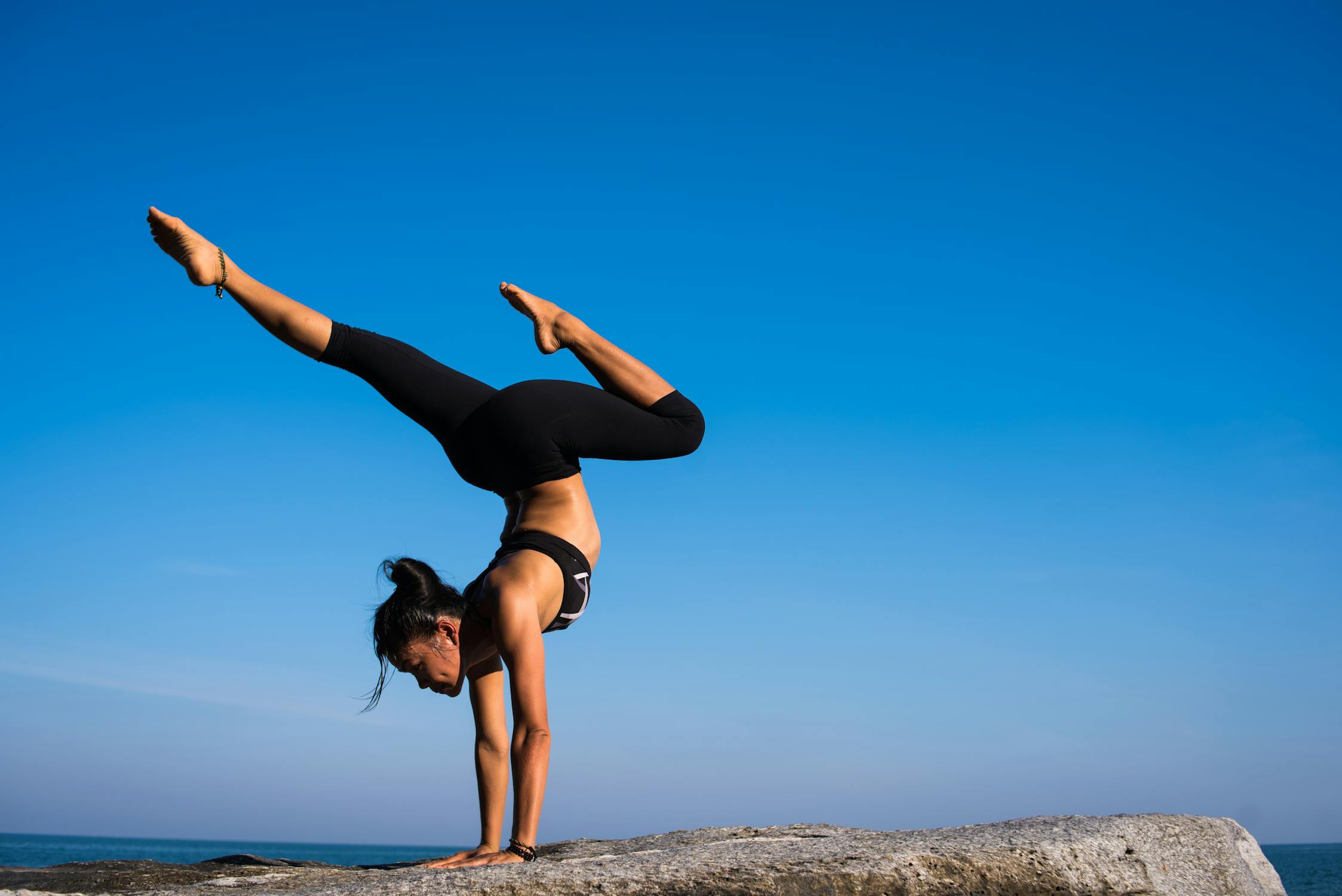 According to the Society for Human Resource Management, it costs an average company $4,129 per hire, with 42 days being the time it takes to fill a position. As such, keeping your employees happy, healthy and productive is in your best interest.
Eating clean, fasting, practicing meditation, taking micro-naps: all of these seem to fall into the category of 'wellness', but what exactly does the term mean in an office context?
Global Wellness Day defines wellness as: 
...an active process of becoming aware of and making choices towards a healthy and fulfilling life.  It is more than being free from illness, it is a dynamic process of change and growth. A good or satisfactory condition of existence; a state characterized by health, happiness, and prosperity; welfare.
Broadly speaking, corporate wellness is all about focusing on employee physical, mental and emotional health, and ensuring office culture is such that it allows employees to thrive and achieve their best. 
Committing to corporate wellness may include:
Purchasing ergonomic furniture

Offering healthy eating initiatives such as fruit boxes

Initiating employee exercise programs such as lunch time yoga

Running group stretches during working hours

Creating mental health plans and offering psychological resources to staff
Read about how to find a the right ergonomic chair here, and check out the corporate wellness solutions at Complete Corporate Wellness. 
7. Stand Up Desks

If you haven't heard of stand up desks, you've been living (no doubt, sitting) under a rock. No longer a quirky fad, stand up desks are here to stay, and for good reason. Studies have shown that sitting for two hours is as harmful to health as 20 minutes of exercise is beneficial. Sitting for prolonged periods of time also:
Increases the risk of illness and disease (read more at Uncaged Ergonomics)

Can lead to back, neck and other stiffness and pain

May lead to weight gain
Jason L offers multiple stand up and traditional workstation options, from executive settings to multi-user pieces to affordable pop-top options.​​​ ​
Flexi Premium Height Adjustable Single Workstation
$916
10 years

10 years warranty
Available in eight sizes
Available in four desktop colours: white, maple, salvage oak and dark oak
Steel powdercoated
Laminate finish
Assembly required

Just Right Height Adjustable Corner Workstation - White Frame
$986
5 years

Laminate finish
Versatile workspace
Best Price Guaranteed
Available in eight sizes
Available with four desktop colours: white, maple, salvage oak and dark oak
L-shaped design

Just Right Height Adjustable Corner Workstation - Black Frame
$986
5 years

Clean, high-quality desk
Best Price Guaranteed
Available in eight sizes
Laminate finish
Available in four colours: white, maple, salvage oak and dark oak
Powder coated steel legs
Assembly required

Flexi Premium Height Adjustable Single Workstation
$916
10 years

Flexi sit-stand desk
Available in eight sizes
Available in four desktop colours: white, maple, salvage oak, drk oak
Optional digital memory handset
Optional screen colours available

Just Right Height Adjustable Single Person 120 Degree Workstation
$785
3 years

Available in two leg colour: white and black
Simple yet elegant design
Laminate finish
Steel Powdercoated
Straight edge

Flexi Premium Height Adjustable Corner Workstation
$1,373
10 years

Desk with mobile storage unit
Available in four desktop colours: maple, white, salvage oak and dark oak
Steel powder-coated
Optional leg colour
Available in 12 sizes

Just Right Height Adjustable 3 Person 120 Degree Workstation
$2,355
3 years

Laminate finish
Available in leg colours: white and black
Straight edge
Sit-stand desk with in-built mechanism

Just Right Height Adjustable 2 Person H-Bench Workstation - White Frame
$1,317
5 years

Available in four desktop colours: white, maple, salvage oak and dark oak
Available in six different sizes
Best Price Guaranteed
White square legs
Optional cable tray
Optional screen

San Fran - Executive Office Desk Chrome Leg
$706
10 years

High-quality, executive desk
Available in eight sizes: 1200L x 700W, 1200L x 800W, 1400L x 700W, 1400L x 800W, 1600L x 700W, 1600L x 800W, 1800L x 700W, 1800L x 800W
Five desktop colours available: white, maple, wenge, salvage oak, dark oak
Optional modesty panel
Laminate desktop finish

Just Right Height Adjustable 2 Person H-Bench Workstation - Black Frame
$1,317
5 years

Best Price Guaranteed
Steel black powdercoated
Four desktop colours available: white, maple, salvage oak and dark oak
Six sizes available
Straight edge
Laminate desktop finish

San Fran Executive Setting - Chrome Frame
$1,529
10 years

Executive setting
Available in two sizes: 1600L x 800W and 1800L x 800W
Available in three desktop colours: white, maple, wenge
Optional modesty panel or storage units
Powder coated steel leg finish

Horizon Quadro A Leg Office Desk
$748
10 years

Strong, well-designed desk
Available in multiple colours and sizes
Optional floor based screens
Laminate desktop finish

Switch Executive Corner DeskCorner Desk - Black Frame
$1047
10 years

Premium, executive desk
Available in multiple colours and sizes
Best Price Guaranteed
Right or left hand return
Optional modesty panel

 
Switch Executive Desk
$634
10 years

Best Price Guaranteed
Available in 8 sizes
Simple yet high-quality desk
Laminate desktop finish

Just Right Height Adjustable Desk - Black Frame
$670
5 years

Affordable, well-made design
Best Price Guaranteed
Available in six sizes
Five desktop colour options: white, maple, wenge, salvage oak and dark oak
Steel black powdercoated
Laminate finish
 8. Honesty and Transparency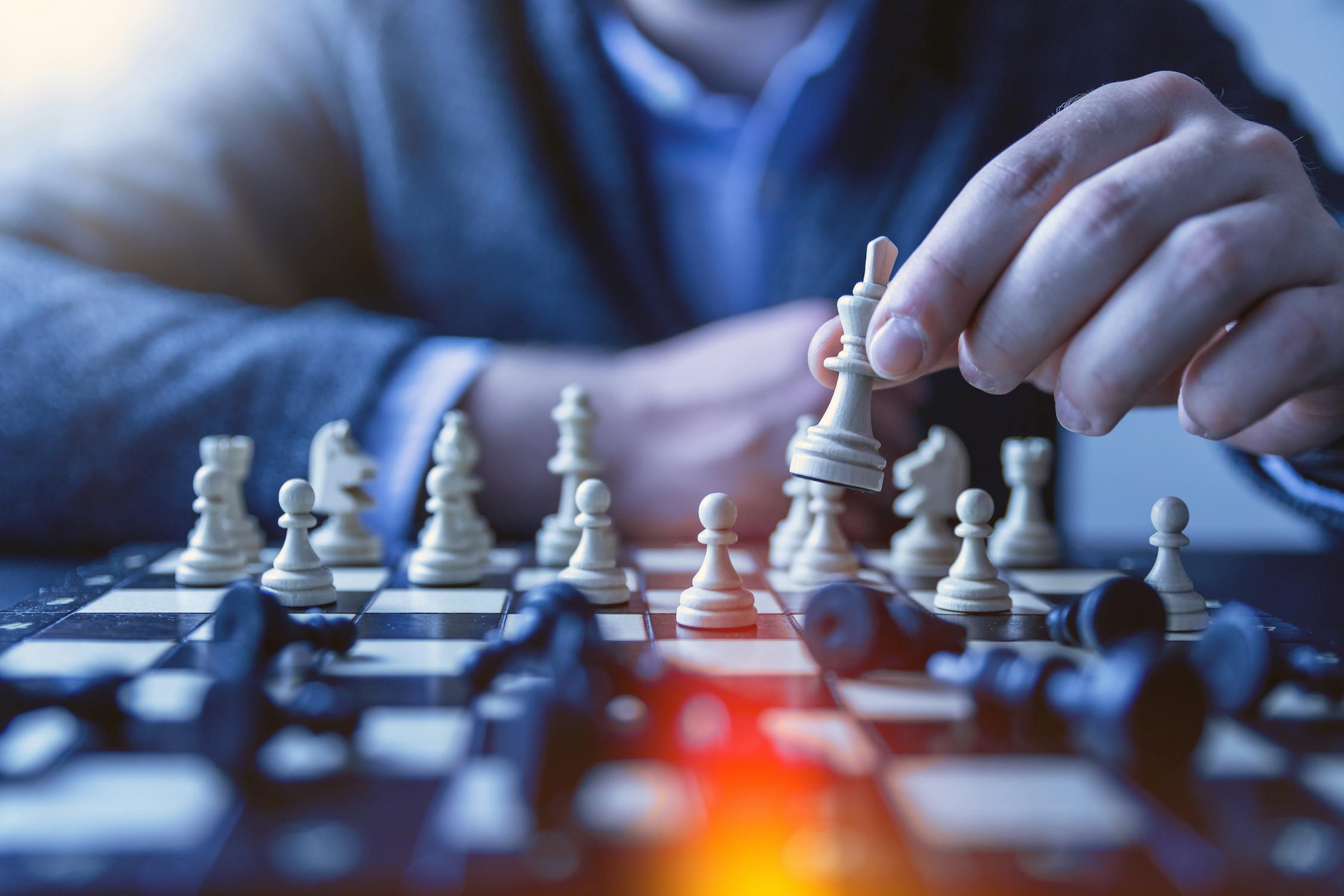 There aren't many people who would claim not to value honesty and transparency, yet they have remained scarce in many workplaces for some years. Think of how many problems could've been more quickly resolved, how many passive aggressive comments could've been avoided, and how much better if would've felt to know exactly where you stand with your boss.
In 2019, honesty and transparency will make a long-awaited comeback, with H.R. departments, executive teams and companies making a concerted effort to have more straightforward and productive interactions with staff. With any luck, this will extend to interactions with customers and clients, too. Read more on the importance of honesty at Influencive.
9. Flexible Working Hours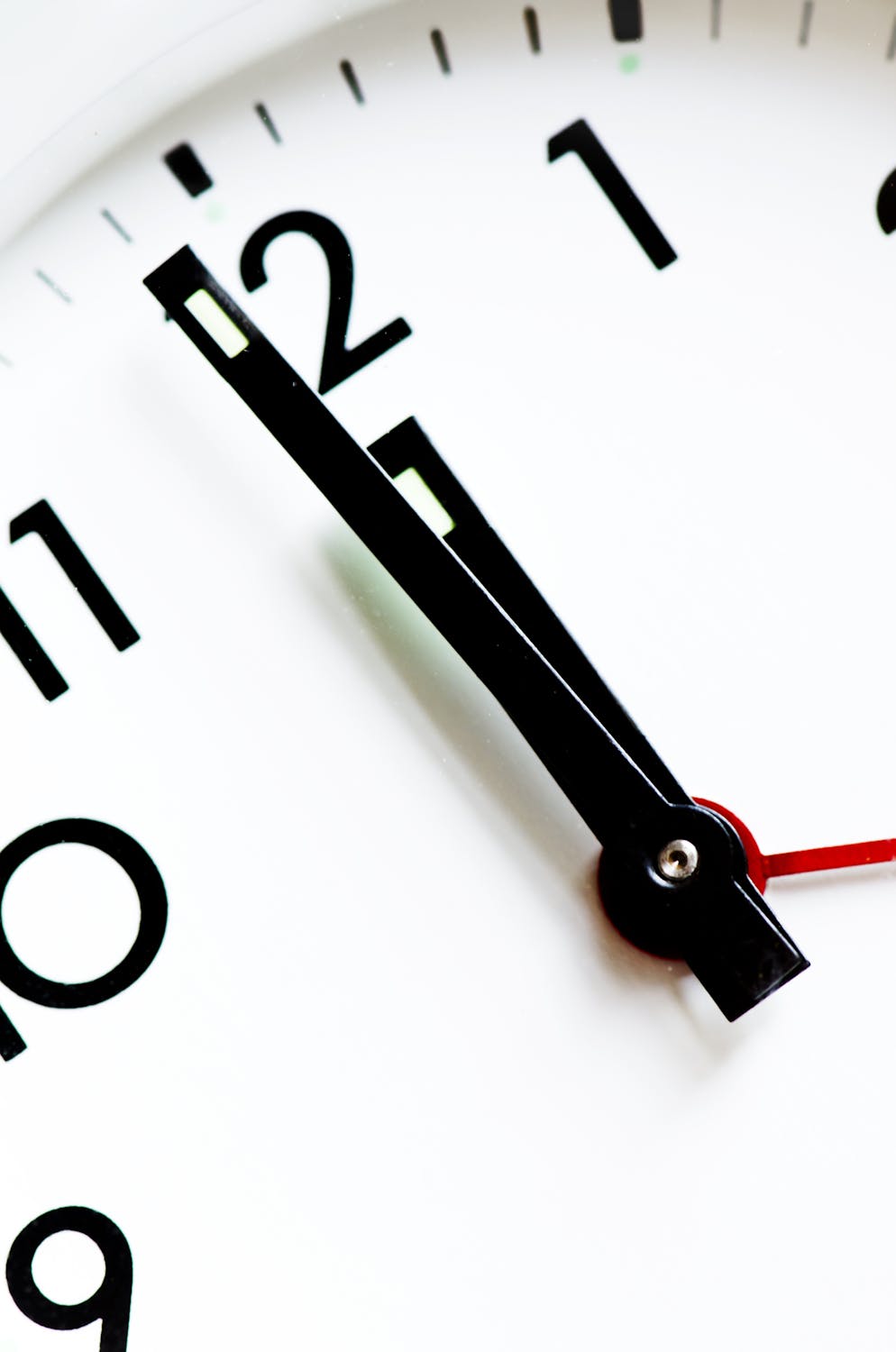 While there are some jobs, such as nursing and those within the hospitality industry, that require certain start and finish times, for many others the rigidity of the nine to five day is simply outdated. Rather than encouraging employees to work efficiently, enjoy a healthy work/life balance and work in a way that suits their productivity, nine to five locks them in, encouraging them to fill out the day and work at a suboptimal pace.
Flexible working hours can mean many things, but primarily refers to enabling staff to work at times that suit them, within certain parameters and depending on the time of year. It might mean starting work at eight and leaving at four, or could mean working afternoons at home. As processes become more advanced and streamlined, flexibility at work will become a key part of employee satisfaction. Read more about working with a flexible schedule here. 
10. Smart Furniture and Accessories
The large majority of workplaces now rely heavily on technology, whether it be industry-changing machinery or simply the prevalence of online bookings. As technology changes, so too do the ways in which we work, interact with clients and run businesses.
Smart furniture is the merging of furniture with technology, and has been described as the future of furniture. Some roles, positions, companies and industries have grown to rely on smart technology to function efficiently, while others haven't had the need to explore these alternatives. As our technology advances, these smart furniture and accessories will become more mainstream, just as the technology we take for granted today was once obscure.
In 2019, expect to see the rise of:
Desks with charging stations

Cafe furniture with built-in speakers

Multi-media tables

Advanced speakers

Gesture controlled chairs

The rise of products such as Google Home and Amazon Alexa

Charing stations

Wemo light switches

Smart power strips

Security devices
Read more on how to get your employees to embrace workplace technology at Digital Pulse. 

Time to Get Started!
As you settle in to the new year and any potential new roles, keep these trends in mind. By making the effort to be healthy, work smarter, get things done and become more efficient, you'll be able to make 2019 the best year yet. From all of us here at Jason L, we wish you a fantastic year!
References
Note: It is our responsibility to protect your privacy and we guarantee that your data will be completely confidential.